An Orange Jazztel takeover offer worth €3.4 billion ($4.4 billion) has been announced by the French mobile network operator. The all-cash bid for the Spanish broadband provider is Orange's largest acquisition attempt in nearly ten years.
Orange is offering Jazztel €13 per share, which is about 22% higher than its market value on the Madrid stock exchange yesterday and 34% above its market price over the last month.
The offer values Jazztel at an EBITDA 2015-multiple of x 8.6, after taking into account synergies generated by a merger of the two entities.
Orange says that if the merger is successful, the new entity will be the second largest fixed-line broadband operator in Spain, leapfrogging Vodafone, but still way behind market leader Telefónica.
The company added that by acquiring Jazztel, it would be able to speed up its growth in a highly-competitive market.
Spain accounts for 10% of Orange's business, its second-largest market.
Orange must buy 50.01% or more
In a press release today, Orange wrote: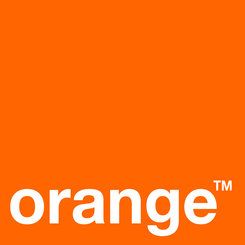 "The offer is conditional on the acceptance of at least 50.01% of Jazztel's capital, excluding shares for which an irrevocable undertaking agreement has been signed. The lead shareholder, Mr Leopoldo Fernandez Pujals, who holds 14.5% of the capital, has made a commitment to participate in the offer. Other executive members of Jazztel's Board of Directors, Mr José Miguel Garcia Fernandez, CEO, and Mr José Ortiz Martinez, General Secretary, have also agreed to the offer."
Orange describes Jazztel as a major player in Spain's telecommunication's market and one of the most active competitors in the triple play and mobile services segments.
The acquisition would generate global synergies of up to €1.3 billion, mainly due to savings in operational expenditure and network investments.
The takeover will be funded with a capital increase of up to €2 billion, plus a sale of hybrid bonds.
Orange CEO, Stephane Richard, said:
"Orange and Jazztel together, that's the combination of two success stories in Spain. With the economy recovering, it's the right time to reinforce our presence."
Recession helped Jazztel gain market share
Spain's largest operators lost market share to Ono and Jazztel during the country's five-year recession. This trend has continued during the economic rebound over the past 12 months.
In Q2 2014, Spain's GDP expanded by 2.4% (on an annualized basis), while those of Germany, Italy and France either declined or flatlined.
Analysts have long expected Orange to make a move for Jazztel, especially after Ono was sold. During the last three years, Jazztel's shares have risen in value threefold.
After news about Orange's approach became public and shares jumped by over 12%, trading of Jazztel shares were suspended on Monday in Madrid.
Jazztel provides mobile phones, fixed-line telephones and broadband services to consumers and businesses in Spain. It has approximately 1.4 million fixed-line and broadband and 1.16 million mobile customers. Its revenue in 2013 totaled €1.04 billion, most of it from residential customers.