George Osborne announced on Sunday that he plans on selling billions of pounds worth of Lloyds shares if the Conservative party wins the UK general election.
In the midst of the 2008-2009 financial crisis the UK government, under Labour, pumped over 20 £billion of public money into Lloyds to prevent it from failing. Since then nearly half of the government's stake has been sold to investors.
Osborne's plan involves selling off all of the Government's remaining stake in Lloyds.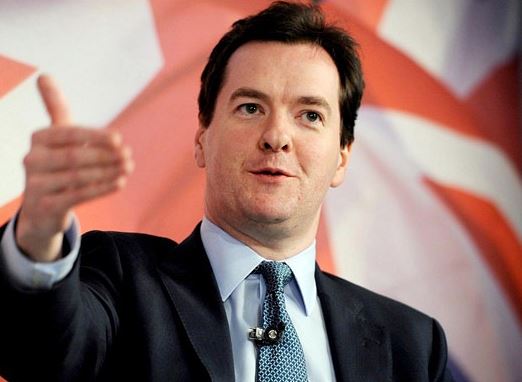 Osborne wrote in the Sunday Telegraph newspaper:
"Not only are we getting taxpayers their money back, we are going to do it in a way that gives many more people a stake in our economy and encourages a culture of long-term share ownership,"
Mr Cameron said:
"The £20bn bail-out of Lloyds bank by the last Labour government became a symbol of the crisis that engulfed the British economy under Labour.
"After the public bailed it out, people feared they wouldn't see their money returned. Today they are.
"Today's announcement marks another step in the long journey we have been making repairing our banks, turning our economy around and reducing our national debt, only made possible by our long-term economic plan."
---
---
He added:
"That's why it is so important that we don't put all that progress at risk, but instead build on what we've done so we can deliver a brighter, more secure future for our country."
Under the plan shared of Lloyds will be sold at a price of at least 73.6 pence (the price paid per share when it was bailed out). The proceeds of the sale will be used to cut the UK's national debt.
---