PayPal said on Tuesday that it was partnering with GoCoin, Coinbase and BitPay to allow its merchants to accept Bitcoins for online games, downloadable music and some other digital goods that are delivered as soon as payment is made.
PayPal and parent company eBay are gradually embracing Bitcoin. Earlier in September, its mobile payments provider Braintree announced it was working towards allowing Bitcoin payments for Airbnb and Uber.
This is still a baby step and in no way demonstrates PayPal's desire to transact digital currencies on its own platform or include Bitcoins in its online wallets.
In the new partnership, Coinbase, BitPay and GoCoin will handle the Bitcoin processing for PayPal merchants.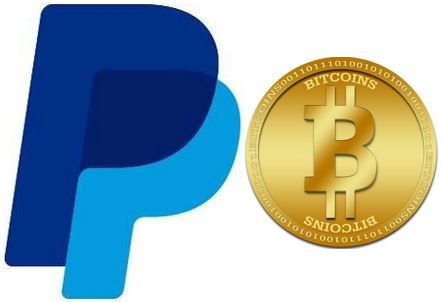 PayPal says it hopes to do more business using Bitcoins in future.
Bitcoin is a digital (online) currency that can be sent from one individual to another without having to go through any central authority (no central bank). It is the world's first completely decentralized digital-payment system. It is a type of "online cash". The idea was developed by Satoshi Nakamoto in 2008.
Innovative ways to accept payments
Scott Ellison, Senior Director Corporate Strategy, PayPal, wrote in the PayPal blog on Tuesday:
"We chose to work with BitPay, Coinbase and GoCoin because of our commitment to offering innovative and safer ways for businesses to accept payments. All three companies have taken steps to ensure that they know their customers and that those customers are offered certain protections. We believe digital goods merchants will be excited to work with these industry-leading companies to sell ringtones, games and music and get paid with Bitcoin."
"To be clear, today's news does not mean that PayPal has added Bitcoin as a currency in our digital wallet or that Bitcoin payments will be processed on our secure payments platform. PayPal has always embraced innovation, but always in ways that make payments safer and more reliable for our customers. Our approach to Bitcoin is no different. That's why we're proceeding gradually, supporting Bitcoin in some ways today and holding off on other ways until we see how things develop."
PayPal emphasized it is not going to work with merchants who pre-sell products, i.e. businesses that ask for money upfront and deliver later on.
For virtual currency exchangers and administrators to be considered by PayPal for partnerships in the future, the company says they must secure appropriate licenses and make sure anti-money laundering procedures are in place.
Mr. Ellison says he believes Bitcoin offers unique opportunities as more individuals and businesses try it out. As its ecosystem continues to evolve, he hopes to do more business with Bitcoin.