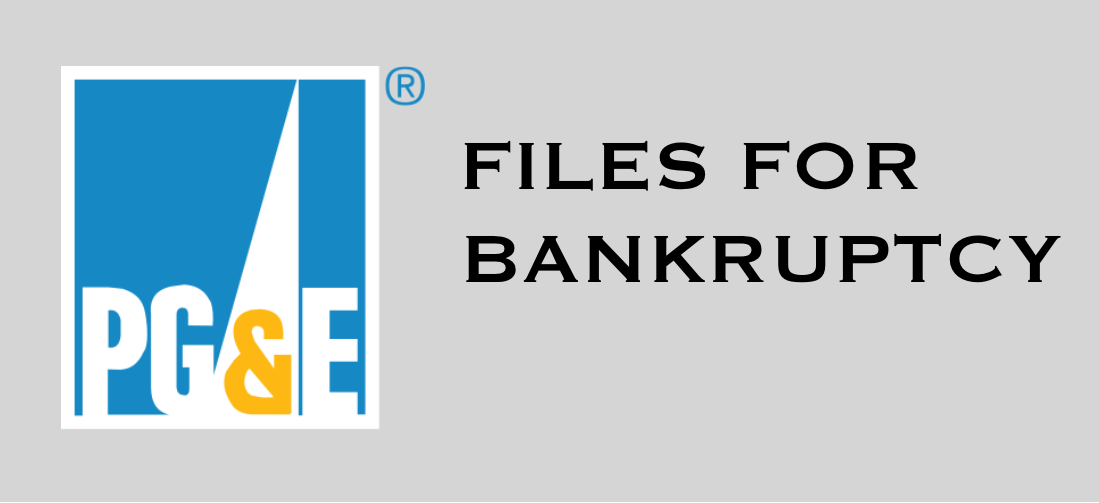 The Pacific Gas and Electric Company (PG&E) submitted a Chapter 11 bankruptcy filing in the Northern District of California on Tuesday.
The power provider has faced serious financial challenges stemming from the catastrophic wildfires that occurred in Northern California in 2017 and 2018.
The bankruptcy process will let the company pay for damages and continue operating.
John R. Simon, PG&E Corporation Interim CEO, said in a statement:
"Our most important responsibility is and must be safety, and that remains our focus. Throughout this process, we are fully committed to enhancing our wildfire safety efforts, as well as helping restoration and rebuilding efforts across the communities impacted by the devastating Northern California wildfires.
"We also intend to work together with our customers, employees and other stakeholders to create a more sustainable foundation for the delivery of safe, reliable and affordable service in the years ahead. To be clear, we have heard the calls for change and we are determined to take action throughout this process to build the energy system our customers want and deserve."
PG&E also filed a motion for approval of a $5.5 billion in debtor-in-possession (DIP) financing agreement with J.P. Morgan, Bank of America, Barclays, Citi, BNP Paribas, Credit Suisse, Goldman Sachs, MUFG Union Bank and Wells Fargo acting as joint lead arrangers.
The DIP, once approved, will provide PG&E with capital for essential maintenance and continued investments in safety and reliability "for the expected duration of the Chapter 11 cases."
"Through this process, we will prioritize what matters most to our customers and the communities we serve – safety and reliability. We believe that this process will make sure that we have sufficient liquidity to serve our customers and support our operations and obligations," Mr. Simon said.
"I know that our 24,000 dedicated employees remain steadfastly focused on delivering safe and reliable natural gas and electric service for the 16 million people across our service area," said Mr. Simon. "Each day I see the hard work and resilience of our team, and I thank them for their continued dedication to working safely and delivering for our customers."
In November, the company warned that it could face "significant liability" in excess of its insurance coverage if the Camp Fire (the deadliest and most destructive wildfire in California history) and other wildfires were found to have been caused by its equipment.
PG&E and its parent company were sued in the San Francisco County Superior Court by multiple victims of the Camp Fire. PG&E was accused of failing to properly maintain its infrastructure and equipment, which the lawsuit claims led to the fire.
PG&E shareholder BlueMountain Capital Management calls for board change
BlueMountain Capital Management, a private diversified alternative asset management firm, said that it is deeply disappointed that PG&E's board of directors ignored calls from multiple parties to abandon its "reckless and irresponsible plan" to file for bankruptcy – a move BlueMountain said will harm all stakeholders.
BlueMountain believes a new Board is in "the best interest of all PG&E stakeholders."
The asset management firm said it would propose a slate of board directors no later than February 21, 2019.