Photo sharing is an excellent way for any photographer passionate about photography and content to make some money. Clickasnap is one of a whole host of photo sharing sites where you can upload your photos and content to share.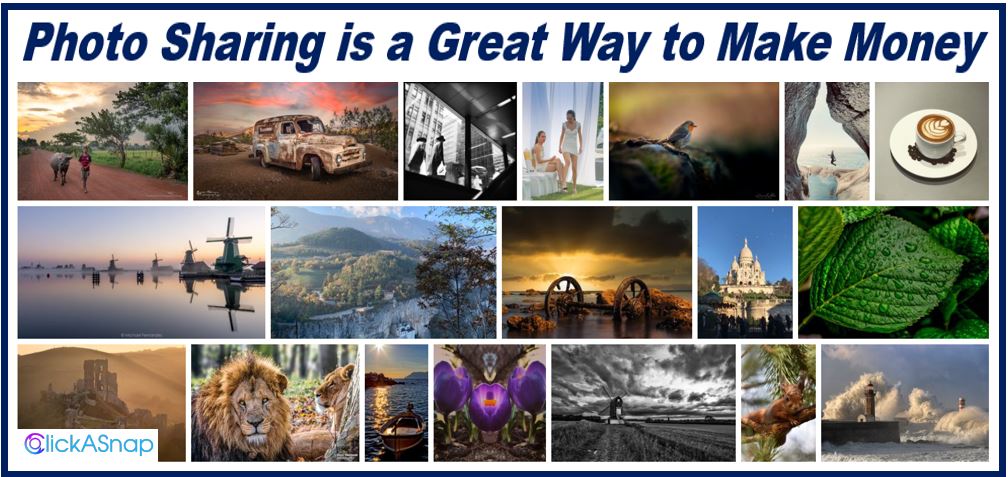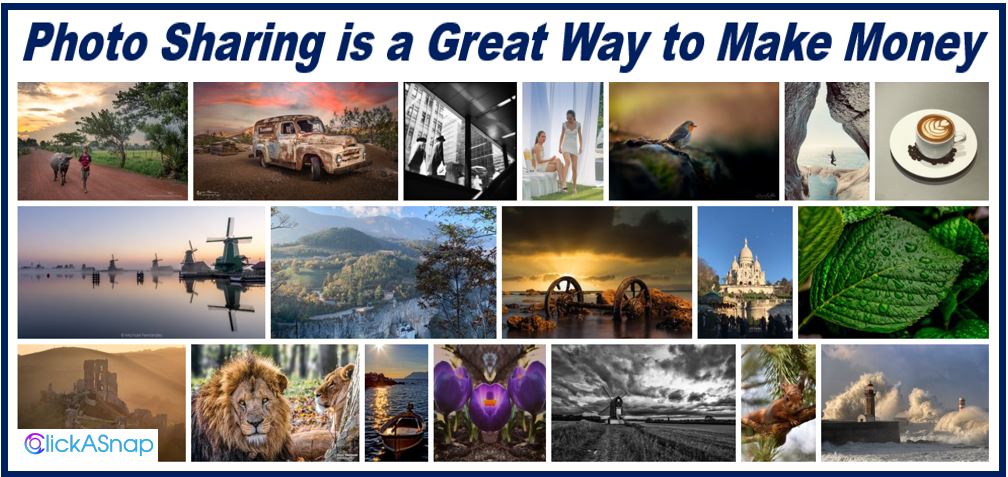 With an array of consumers looking to buy and use images online, whether this is marketers, bloggers, publishers, and business owners, fresh content and imagery is always welcome. Photo sharing is a great way to reach these people and make some money. Clickasnap have provided a comprehensive guide to get you started with photo sharing and making money for your photography.
What is Photo Sharing?
As the digital world has grown and developed photo sharing is more popular than ever and gives web users the option to post and upload their imagery for others to see without having to print a hard copy.
Photo sharing can be done in a number of ways. It is not always a way to make money, but some people do see this as a great opportunity to make some extra cash. For most people, however, online photosharing is the quickest and easiest way to show your friends and family what you are up to. Even more so with social media platforms, users can post to their feeds daily, updating friends and followers of their day to day lives.
Different Types Of Photo Sharing Sites
Free Photo sharing sites – Facebook and Instagram are typically the most popular free photo sharing sites on the web. Of course, if you choose to upload to a free site like this, expect your images to be seen by a few hundred people or so and usually never again. Unless of course you make a viral post or have a large following.
Paid Photo sharing sites – If you are looking for a way to make money, photo sharing and photo hosting sites are available to those with images that could earn some money. Uploading to sites to sell stock photos means you can make money from downloads and sometimes even views. These images will need to be clear, well taken, and unique in order to stand out from the other images uploaded already on the site.
Make Money Photo Sharing
If like most people your camera roll and memory cards are full of images you have collected over time, they might be worth something. No matter your level of experience, many photo sharing sites will accept your imagery, if approved by their guidelines, once granted access you could start making money asap.
Posting your images to this type of photo sharing site means you increase the visibility of your imagery and your chances of making money from them.
In most cases users of photo sharing sites will pay to download your image, or to buy your image printed onto a selection of products. With this, it could be as simple as uploading a handful of your best shots and making money from them over and over again.
For approval, you may be required to submit an array of images, be sure to pick the very best of your pics. This is also vital to standing out on these platforms! Remember to check with each individual site, their terms and conditions, these tend to differ from site to site.