An online documentary exposing the serious harms to human health of severe pollution in China, and how industrialists are flouting environmental laws, was watched by more than 200 million shocked Chinese citizens and then abruptly removed from every single website in the country by an army of censors within six days.
The documentary that went super-viral – "Under the Dome" – by celebrity journalist Chai Jing, shocked the country and sparked fierce criticism of the Chinese government.
The documentary highlights who are most at risk and worst affected by China's dangerous pollutants. It shows how villagers' health in Shaanxi province is being seriously undermined by rising levels of toxic fumes coming from nearby coal plants.
On Saturday, after the documentary had been successfully banished by censors, pollution levels returned to Beijing with a vengeance. Atmospheric particulate matter reached PM2.5, which is seven times the level the World Health Organization considers safe.
Mr. Jing quotes a young girl, just aged six years, who says she does not know what a blue sky looks like.
Environmental regulations commonly breached
In the film one can see several cases of factories breaching regulations, as well as officials who talk openly, acknowledging that breaking environmental laws is the norm. The most common excuse for ignoring regulations is the protection of jobs and economic growth.
Initially, Ms. Jing appeared to have official backing as she carried out research for the film – she had access to virtually every corner of the country. Even when it was launched, the Government seemed keen, with several officials describing it as China's equivalent to Al Gore's "An Inconvenient Truth".
Chen Jining, China's Environment Minister, a respected UK-educated academic, sent a text to the documentary's producers congratulating them.
"We need to change the method of supervision that the Government uses for energy," says Ms. Jing.
And then the censors came in
However, by Friday, six days after the video had gone online, the official mood changed completely, with Beijing's army of censors scouring the Internet for websites hosting the documentary and erasing it.
By Saturday morning, all trace of the film had vanished from the entire country. Not even top video websites, such as Youku and Tudou were showing it.
An employee of a Shanghai newspaper was suspended, accused of leaking a "secret propaganda directive" telling all newspapers, radio stations and TV broadcasters to stop mentioning and/or showing the documentary, according to the Financial Times.
Chinese citizens were angry at the censors' sweeping measure. The Telegraph quoted a Weibo user (equivalent of Twitter), who wrote:
"In this country, there is too much that cannot be talked about. Chai Jing's film made some government departments very uncomfortable and today… it was completely blocked. What are you afraid of?"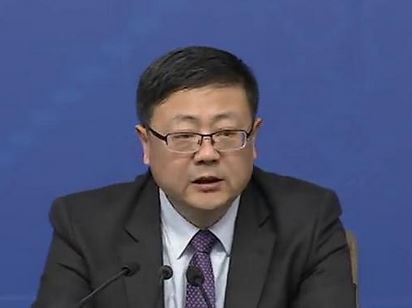 Initially, Chen Jining, China's Environment Minister, congratulated the documentary's producers. Then everything changed.
Hopes of a new era of open debate evaporated
When the video first came out and spread across the country like wildfire, a new era of open debate and frank ideas exchange appeared to be emerging in China. There was a feeling of excitement and hope that perhaps at last a Chinese renaissance was emerging.
People soon realized that that was just a distant dream when Beijing's censors slammed the lid firmly back on.
Beijing resident, Yuan Ren, wrote in The Guardian:
"Chai's documentary has empowered China's online community to wake up to the dangers of pollution and voice solidarity over this national headache. For three days straight, it was the only topic on China's social media platforms."
Government promises to fight pollution
During the weekend China's environment minister Mr. Jining, who studied at Imperial College London, pledged to be open about pollution, and promised "transparency" – a hollow-sounding statement after getting rid of all traces of "Under the Dome".
Mr. Jining, who only recently became environment minister, was scheduled to meet the media on Saturday afternoon. Not one single question mentioned the film or what had happened to it.
The Chinese press is full of news about Mr. Jining's pledges. Unsurprisingly, in a nation where free speech has yet to come, there is no mention of the documentary.
As China entered its annual legislative meeting, President Xi Jinping pledged to "punish, with an iron hand, any violators who destroy the ecology or environment, with no exceptions." At the meeting's opening event, Li Keqiang, Premier of the People's Republic of China, promised the government would cut back on major pollutants and improve energy efficiency.
Video – Under the Dome