Sanjeev Gupta, head of the Liberty Group, said that he has had "very encouraging" talks with the UK Government about a potential acquisition of the beleaguered Port Talbot steelworks plant.
According to a report by the BBC, Mr Gupta believes that all jobs at Port Talbot could be saved if "at least 700 workers in its blast furnaces" go through re-training.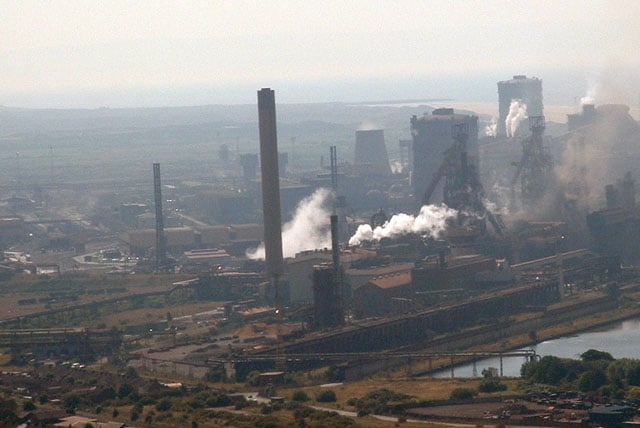 Mr Gupta said the idea was "we would look to transition from blast furnaces to arc furnaces, from imported raw material to domestically available scrap, from making carbon steel to making what we call green steel – melting and recycling scrap using renewable energy."
"We've never undertaken anything which requires redundancies – I won't undertake something which will require mass redundancies," Gupta added.
"We will look to see how we can reposition the workforce from blast furnaces to arc furnaces. It will require a lot of planning and execution and it cannot be done overnight but be planned over a number of years."
Business Secretary meeting Tata chairman to discuss the sale process
UK Business Secretary Sajid Javid is travelling to Mumbai to meet Tata chairman Cyrus Mistry and discuss the process for selling Tata's UK steel plants.
Mr Javid tweeted: "I will travel to Mumbai later tomorrow to discuss details of the UK steel sales process with Tata chairman Cyrus Mistry."
On Sunday, Javid ruled out the possibility of nationalising Tata Steel's £15bn pension fund which has a £475m deficit.
---
---
Meanwhile, First Minister of Wales, Carwyn Jones, said the following in a statement issued on Monday:
"I have one simple message for the people of Wales and the UK Government. These plants cannot close. Welsh steel – British steel – cannot be allowed to die. These plants are vital to the future of the United Kingdom's interests. Britain cannot face a twenty first century where we are dependent exclusively on imported steel. We need capacity to make our own steel and build our own future."
He added: "I am also disappointed that the UK Government has failed to tackle the underlying difficulties in UK steel production in a systematic way. We have stood alongside the steel industry for years complaining about high energy costs and steel-dumping.
"UK Government action has been slow and inadequate. It is clear that they have not driven a hard enough bargain at EU level to protect our products from the effects of market-distorting steel dumping. Indeed, we discovered at the weekend that it's not the European Union holding the UK back, but the other way round – the UK Government has been holding back the European Union.
"However, we must deal with what's in front of us. The Welsh Government is working closely and tirelessly with Tata and the UK Government to do everything we can to secure a viable and sustainable future. We are in close touch, too, with the unions who are playing a very constructive role."