The pound sterling plunged against the dollar on Sunday, falling below $1.20 ahead of a key speech set to be delivered by Prime Minister Theresa May on Tuesday.
According to several reports by newspapers on Sunday, May is expected to indicate that the UK will leave the European single market in a speech that will outline a "hard Brexit".
The BBC said in a report that Downing Street described this as "speculation".
However, the FX market spoke. The pound dropped by 1.5% against the US dollar down to $1.20 on Sunday – the first time its fallen to such a low level since the October "flash crash".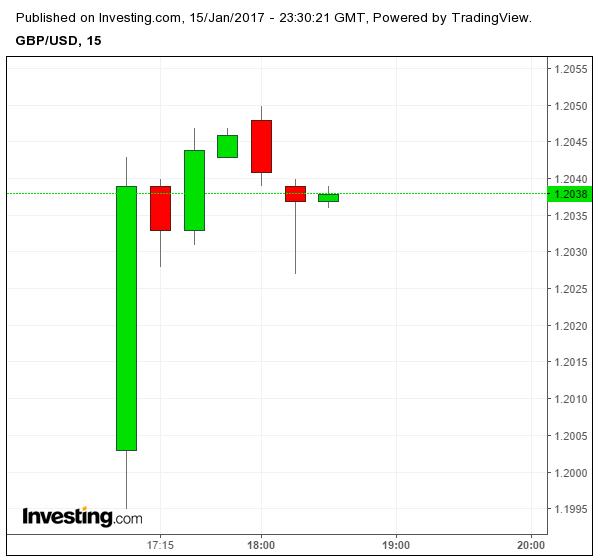 The pound fell against the dollar to below $1.20 during Asian trading hours.
Since the referendum result in June, the pound has declined by 19.4% against the dollar.
The pound also dropped to a two-month low against the euro on Sunday, down to around €1.13.
---
---
According to The Finacial Times, Jan Loeys, a senior JPMorgan analyst, said in a note:
"The PM is set to deliver a long-awaited speech on the government's road map for Brexit, but we think this is unlikely to completely lift the fog of uncertainty regarding the government's negotiation priorities with the EU.

"May's comments could strike a 'hard' Brexit tone, and we think this would merit additional risk premia in UK duration."
Kathleen Brooks, an analyst at City Index, was quoted by the BBC as saying:
"The FX market has spoken, and, as of Sunday night, it is not confident that Theresa May can deliver the necessary clarity and confidence when she lays out her Brexit plans in a speech on Tuesday," adding that the "Brexit theme as bad news for the pound is such an ingrained trend."