A Priceline Ctrip investment worth $500 million has been announced by the American online travel group and China's largest online travel company.
Priceline Group Inc., which owns Booking.com, Agoda, Rentalcars.com, Kayak and OpenTable has gained the rights to purchase Ctrip shares and convertible bonds during the next twelve months, allowing it to have a stake of up to 10%.
Priceline and Ctrip have agreed to expand on a deal made two years ago to promote their poortfolios.
China, a massive travel market
The Chinese travel market has been expanding rapidly. The country today represents almost 10% of worldwide tourist activity. Chinese tourists spend more than any other nationality.
The potential in China for online travel bookings is huge. While 40% of bookings in the United States and Europe are done online, in China the figure is currently just 15%.
Ctrip customers will be able to reach Priceline's worldwide portfolio of more than 500,000 accommodations outside China, while Priceline's customers will be able to reach Ctrips 100,000+ accommodations within China.
Ctrip has agreed to offer its customers additional Priceline services, including inventory from OpenTable and Rentalcars.com, while Priceline will promote Ctrip's travel services, including air ticketing and attraction ticketing services.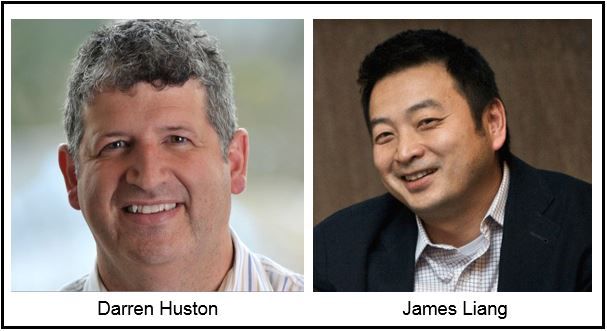 Darren Huston, President & CEO of The Priceline Group, said:
"Ctrip is the clear leader in online travel in China and we are pleased with the growth in Ctrip bookings through Booking.com and Agoda over the last two years. We are eager to build upon what has already become a great partnership, and thrilled to be able to offer our customers even more hotel options in China. Travel to and from China is growing rapidly, and through this partnership, we have an opportunity to further help the world experience China, and China experience the world."
James Liang, Co-founder, Chairman and CEO of Ctrip, said:
"The Priceline Group is the global leader in online accommodations, and as such, a key strategic partner for us as we look to expand our global footprint. Both of our companies operate on the same philosophy to deliver exceptional products and seamless online booking experiences for our customers, and we are eager to jointly invest in improving the experience for travelers worldwide."
Ctrip to expand rapidly
Ctrip's foreign market only accounts for 10% of its income today. It expected that proportion to jump to 20% during the next six years.
Ctrip.com International Ltd. also forecasts revenue rising tenfold by the end of the decade – increasing by 45% annually. If this happens, it will soon overtake Priceline as the world's most valuable online travel company.
Currently, Priceline and Ctrip are valued at $67 billion and $8 billion respectively.