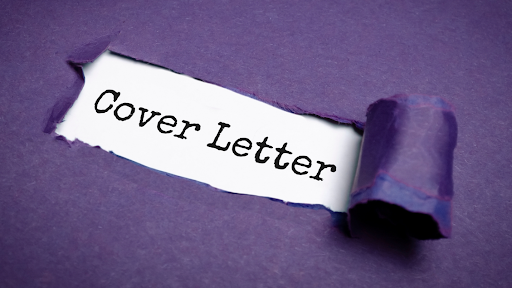 When people hear a "cover letter," they think of extra work. But the deeper the well, the sweeter the water will be. Sending Cover letters along with your resume increases the chance of meeting the employer. Everyone can send a resume to a company in hopes of a job, but only a handful of people will go the extra mile to write them a cover letter. It will show your commitment to the opportunity and enthusiasm for the recruiter. 
A cover letter gives more contextualized information about an employee. A resume briefly quantifies your qualifications and achievements but keeps the applicant from communicating directly with the employer. Meanwhile, a cover letter has enough room to introduce yourself and explain to the employer why you are the best fit for this role. You can explain the gaps in your resumes and discuss your achievements in detail. 
However, it can be challenging to draft a cover letter, even for seasoned professionals. It would be best to make it impactful and clear for a great first impression. A cover letter adds value to your job application if written smartly. Nowadays, many people hire professional writing services for their cover letters. These writers use different methods to write for different professions. This blog highlights all the pain points that professional cover letter writing services avoid in creating a noticeable cover letter. 
10 Mistakes to Avoid in a Cover Letter
Using First-Person Pronouns
Since it's a cover letter, avoiding first-person pronouns while talking about yourself can be difficult. Avoid stuffing your cover letter with "I," making it look like an autobiography. Although it is better not to start a sentence with "I," you can use it mid-sentence where necessary. Instead of saying:
"I chose to move to electronic engineering 2 years ago…" you could say: "It has been my goal for the past two years to shift my research from engineering to the electronics domain specifically." Using "I" in your cover letter gives a self-centered perception to the recruiter. Therefore, avoid starting your sentence with it to show that this letter is dedicated to the employer.
Introduction That Lacks Punch
Just like a tagline is necessary to grab a reader's attention, a lively introduction is crucial to grab your recruiter's attention. A strong statement will make a good first impression on the hiring manager, and they will be compelled to read more. However, a weak opening will bore them, and they will not read it attentively.
Openers like: "please hire me for this role" or "I'm applying for this job" are too generic and bland. Instead, you can start your letter with your academic or professional achievements. For example, "During my four years' tenure at XYZ commercials, the sales team under my supervision increased the profits to 35%." Or you can start by telling the recruiter what they need. For example: "Your need for a competitive customer sales representative perfectly matches my six-year experience in this field.
A Lengthy Approach
Hiring managers have little time on their hands. Therefore, writing a lengthy cover letter to inspire them with your story won't work. An ideal cover letter should be one page at maximum. Always write a crisp and precise cover letter to make them consider your potential. A lengthy approach will only help to put them to sleep. 
Repetition
Avoid talking about your resume in your cover letter. Your cover letter should be a standalone document that defines your worth. The recruiter has already read your resume. Repetition will make your letter look like a formality. If you talked about your academic achievement in the first paragraph, don't repeat them in the next one. 
You can discuss other important points, such as extracurricular and how much you value this firm's vision and mission. Repetition can bore the reader, and they may drop reading it midway. You can also reword your sentence to approach the same topic in your letter.
Not Including Your Best Selling Points
A cover letter is no good if you don't include your best selling points. A cover letter is like your own sales copy, where you must convince the employer to hire you. This writing clearly demands pointing out benefits and what you have to offer to the company. Therefore, including your selling points, such as skills and achievements, are mandatory to get a response. You can discuss your education and distinguish yourself from other applicants by quantifying your achievements and past experiences. Use scenario-based examples to impress the interviewer. 
Lack of Customization
There is no all-purpose template to make a cover letter. You must customize every document according to the job descriptions and the reader's perspective. For example, you will write more thoroughly if you are addressing your direct supervisor or team lead. But your tone will be to-the-point if you are conversing with the human resources manager. Instead of tweaking one letter for all job openings, light customization is more effective. 
No Reference to the Job Title
A cover letter will be a blank piece of paper without proper referencing for the job title. It would be best to inform the recruiter about your anticipated designation at the start of your letter. Or else it won't be very clear for them to read a book without a title. 
A Closing Sentence Without Requests for Follow Ups
A passive closing sentence gives the recruiter the impression that the applicant is not enthusiastic about the job. Therefore always conclude the letter with kind words and a request for a follow-up. You can include your phone number, email, or LinkedIn account credentials to tell them you are open to discussions. 
No Signatures
A cover letter is a business document and should be handled that way. Signatures are a necessary part of business etiquette. It can also be seen as a way to sign off from the document.  
No Signs of Gratitude
A little act of kindness goes a long way. Therefore, showing gratitude is the best way to end your cover letter on a good note. Writing: "thank you for taking the time to read this letter" or "have a good day!" can help you show kindness and gratitude to the recruiter. 
Showcase Your Best Self with a Professionally Written Cover Letter
Unlike resumes, cover letters don't have a generic format. They are time-consuming and require keenness to detail to grab the reader's attention. Therefore, hiring professional cover letter writing services is your best bet. They are trained professionals from different fields and skilled in writing in a professional tone. They will write, format, edit, and proofread your letter before sending it. It saves you time and energy and ensures quick turnover time.
---
Author Bio:
Roxen Smith is a certified professional resume writer and is well-versed in the latest industry standards and trends. She is a highly skilled and experienced resume and cover letter writing expert with over ten years of experience in the field. At Finest Resume Writing Services, she has a proven track record of helping job seekers land their dream jobs by crafting compelling resumes that showcase their strengths and qualifications.