Alphabet, the parent company of Google, has partnered up with three telecommunications companies in Indonesia to deliver Internet access in areas of the country where most people are offline by using solar-powered balloons – part of the company's "Project Loon".
Only one third of the Indonesian population are connected to the web, and most of their connections are extremely slow. Top Alphabet executives and representatives from the Indonesian firms Telkomsel, XL Axiata Tbk PT, and Indosat Tbk PT, signed an agreement to bring Project Loon to the country.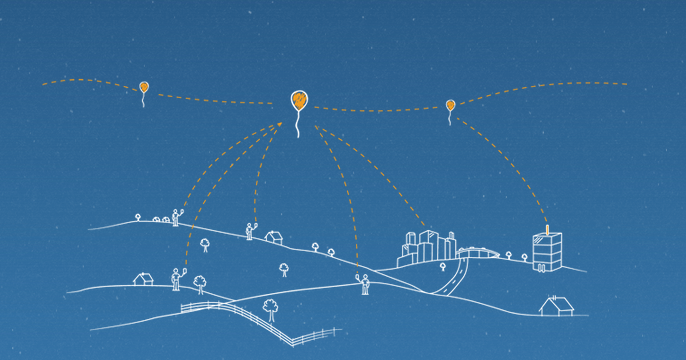 Project Loon is part of the Google X lab, a semi-secret facility run by Google dedicated to making major technological advancements. The lab takes on far-off ideas dubbed "moonshots", such as self-driving cars and Wing, a drone delivery service.
The project sending solar-powered balloons capable of traveling approximately 20 km above the Earth's surface in the stratosphere to provide Internet access via radio frequency signals sent to antennae connected to buildings on the ground.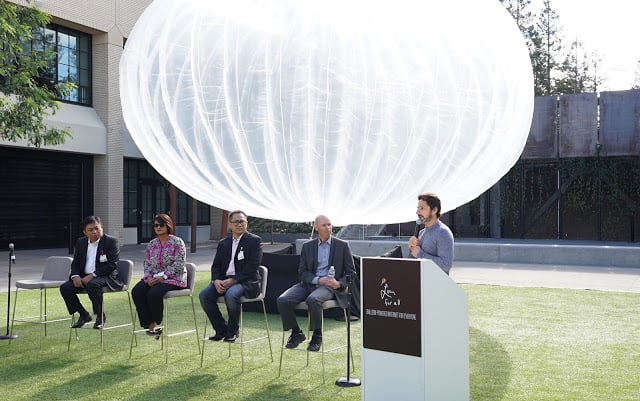 From left to right: Ririek Adriansyah, CEO of Telkomsel; Dian Siswarini, CEO of XL Axiata; Alexander Rusli, Indosat CEO; Mike Cassidy, VP, Loon; Sergey Brin, President, Alphabet Inc 
"We've been kind of having an increasing succession of tests: tests for getting balloon flights to work, tests to test connectivity. It's super exciting that this is going to serve actual communities," said Brin.
The Indonesian archipelago of over 17,000 islands, with mountains and jungles, is a difficult part of the world to install mobile phone towers or run fiber optic cable.
In an official Google blog post, Mike Cassidy, Vice President, Project Loon, said: "That's where Loon comes in. Loon balloons act like floating cell phone towers in the sky. Flying on the winds at altitudes twice as high as commercial planes, each one beams a connection down to the ground; as one balloon drifts out of range, another moves in to take its place. We hope this could help local operators extend the coverage of their existing networks, and reach further into rural and remote areas."
He added: "These tests with Indosat, Telkomsel, and XL Axiata are an important step toward bringing all of Indonesia online, and a key milestone for the Loon team as we continue to test, learn and expand the project."