Toronto and Vancouver experienced a surge in property prices last month. Toronto homes are now selling for an average of $587,505, 8.9 percent higher than the year before, and Metro Vancouver properties now average at around $637,000, a six percent increase year-over year.
The number of units sold in the two cities has jumped up too, with buyers continuing to be active in the pricier market.
According to the Toronto Real Estate Board, a total of 8,552 homes were sold last month, an increase of 7.7 percent.
Jason Mercer, director of market analysis for the Toronto Real Estate Board, said:
"While sales growth has tracked strongly so far this fall, many would-be home buyers have continued to have difficulties finding a home due to the constrained supply of listings in some parts of the Greater Toronto Area, particularly where low-rise home types are concerned,"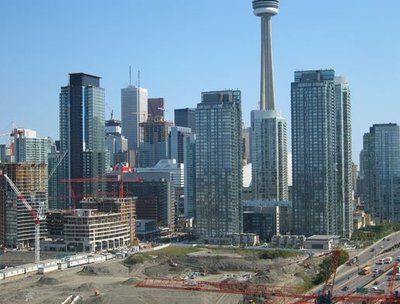 Property prices in Toronto have shot up over the past year.
Vancouver also posted impressive property sales, up 14.9 percent from October last year, with 3,057 homes sold last month.
Ray Harris, president of the Real Estate Board of Metro Vancouver, said:
"We've seen strong and consistent demand from home buyers in Metro Vancouver throughout this year. This has led to steady increases in home prices of between four and eight per cent depending on the property,"