After receiving delivery of the first Airbus A350 XWB, the world's most modern widebody airliner, Qatar Airways will also be the first to take the aircraft on its maiden commercial flight.
According to Airbus, whose main manufacturing facilities are in France, UK, Spain and Germany, the A350 XDWB will revolutionize the way passengers fly for decades to come and "opens up a new era in comfortable, efficient long-haul air travel."
Airbus said it expects to meet its production target for the A350, which has been created to compete with Boeing's 777 and 787 models.
Qatar Airways now has the whole Airbus Widebody Family, including the A350 XWB, A380 and A330.
Qatar Airways Group CEO, His Excellency Mr. Akbar Al Baker, said:
"Receiving the A350 XWB as global launch customer is a very proud moment for Qatar Airways, and after much anticipation, I am delighted that the day has come when we will welcome this latest generation aircraft into our rapidly expanding fleet."
"In the seven years since we first placed our order for this new aircraft type at the Paris Air Show, investing in a partnership programme with Airbus, there has been significant growth in the airline industry. I am confident that this increase in passenger numbers around the world will only increase further in the years to come, and delighted that Qatar Airways will be leading the way in the aviation sector in offering our passengers the opportunity to travel on board the most modern of airliners in the sky."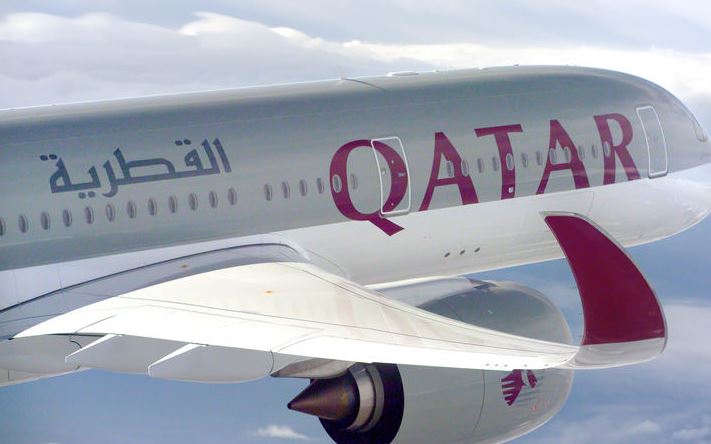 Qatar Airways will take the first Airbus A350 XWB on its maiden flight.
Airbus President and CEO, Fabrice Brégier, said:
"Handing over the first A350 XWB represents a significant step in Airbus and aviation history. The A350 XWB becomes the most modern aircraft in service, developed with our excellence established over 45 years in meeting our customers' needs. The A350 XWB is the latest Airbus aircraft to join the skies, revolutionizing our industry and redefining the way people fly."
"It is with tremendous pride that we are delivering our first A350 XWB today to our launch customer, Qatar Airways. It's a perfect match, to be handing over the first of an all-new, world class aircraft to a leading, world class airline."
The A350 XWB is the latest addition to the Airbus Widebody product line. At the end of November 2014, the company had won 778 orders from 41 customers globally.
Video – Qatar Airways' historic first A350 XWB jetliner