Qualcomm, the world's leading mobile chipset provider, has collaborated with Samsung to develop its latest premium processor, the Qualcomm Snapdragon 835, using Samsung's 10-nanometer (nm) FinFET process technology.
The new processor, unveiled at Qualcomm's Snapdragon Technology Summit in New York on Thursday, uses 10nm FinFET, making it more compact than its predecessor the Snapdragon 821 processor, which is built on 14nm tech.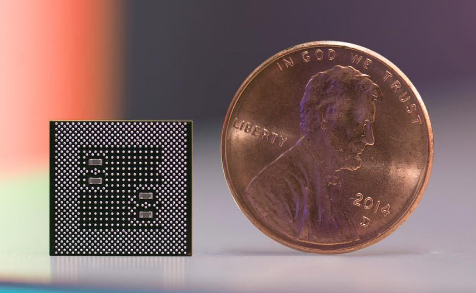 The benefits of using 10nm FinFET: better efficiency and performance
According to Qualcomm, Samsung's 10nm technology allows up to a 30% increase in area efficiency with 27% higher performance or up to 40% lower power consumption.
The new Snapdragon 835 uses approximately 25% less power than the previous generation chip.
The chipset maker said in a statement that the Snapdragon 835 processor will offer a smaller chip footprint, giving equipment manufacturers more usable space inside upcoming products to support larger batteries or slimmer designs.
The Snapdragon 835 "calls on the best components", Qualcomm says, including the Qualcomm Kryo 280 CPU, Qualcomm Adreno 540 GPU, and Qualcomm Hexagon 682 DSP, which manage separate workloads. This is optimized by the Qualcomm Symphony System Manager to support superior thermals and long battery life.
The company expects to begin shipping the processors in the first half of 2017.
---
---
"We are excited to continue working together with Samsung in developing products that lead the mobile industry," said Keith Kressin, senior vice president, product management, Qualcomm Technologies. Inc.
"Using the new 10nm process node is expected to allow our premium tier Snapdragon 835 processor to deliver greater power efficiency and increase performance while also allowing us to add a number of new capabilities that can improve the user experience of tomorrow's mobile devices."
Jong Shik Yoon, executive vice president and head of foundry business, Samsung, commented:
"We are pleased to have the opportunity to work closely with Qualcomm Technologies in producing the Snapdragon 835 using our 10nm FinFET technology.
"This collaboration is an important milestone for our foundry business as it signifies confidence in Samsung's leading chip process technology."
The new chip provides manufacturers an opportunity to add more power into mobile devices and support larger batteries or slimmer designs.
Qualcomm says the new chip offers up to 25 percent better 3-D graphics rendering compared to its predecessor and offers 60 times more colours, meaning that it could find its way into dedicated virtual reality headsets, as well as smartphones that support VR. The Qualcomm® Adreno™ 540 GPU supports real-life-quality visuals for exciting immersive experiences.
Snapdragon 835 Specs
CPU:
CPU Clock Speed – Up to 2.45 GHz
CPU Cores – 8x Qualcomm® Kryo™ 280 CPU
CPU Bit Architecture – 64-bit
DSP: Qualcomm® Hexagon™ 682 DSP and Qualcomm All-Ways Aware™ technology
Process Technology: 10 nm
GPU: – Qualcomm® Adreno™ 540 GPU
API Support: OpenGL ES 3.2, OpenCL 2.0 full, Vulkan, and DX12
Charging: Qualcomm® Quick Charge™ Support, Qualcomm® Quick Charge™ 4 technology, Qualcomm® WiPower™ Support, and Qualcomm® WiPower™ wireless charging
Camera
Megapixel Support – Up to 16 MP dual camera and up to 32 MP single camera
Image Sensor Processor – Qualcomm Spectra™ 180 image sensor processor, 2x Image Sensor Processor (ISP), 14-bit
Camera Features – Hybrid Autofocus, Optical Zoom, Hardware Accelerated Face Detection, and HDR Video Recording
Video
Video Capture – Up to 4K Ultra HD video capture @ 30FPS
Video Playback – Up to 4K Ultra HD video playback @ 60 fps
Codec Support: H.264 (AVC), H.265 (HEVC), and VP9
Display
Maximum On-Device Display Support – 4K Ultra HD up to 4K
Maximum External Display Support – 4K Ultra HD up to 4K
UI FPS – Up to 60 FPS
Color Depth – Up to 10-bit
Color Gamut – Rec2020
Standards – UltraHD Premium-ready