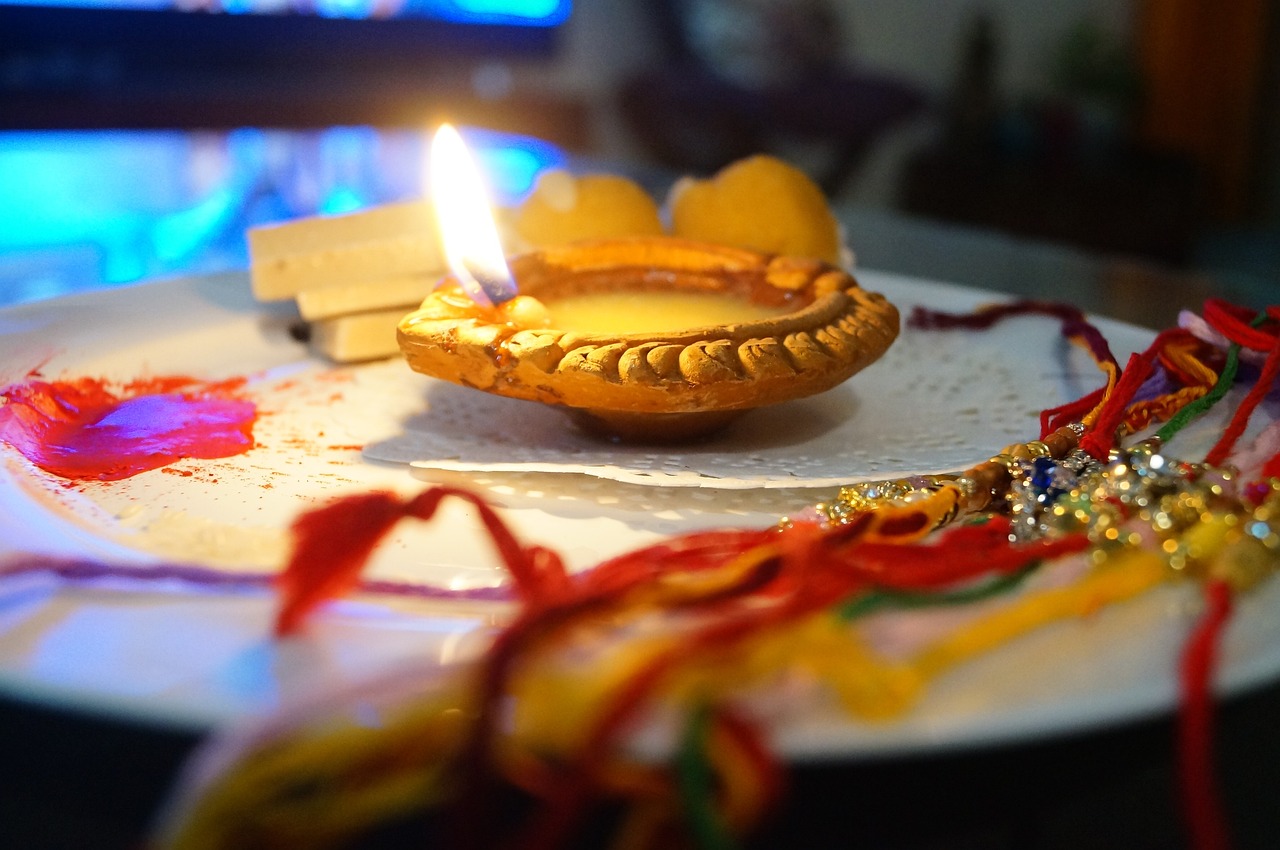 Raksha Bandhan is a festival that spreads love and smiles everywhere. On this day, people celebrate the bond of siblinghood in multiple ways. Some like to visit their sister's home, while others like to travel with their family. And those who cannot do either of these still deliver their love and best wishes through online rakhi delivery.
Rakhibazaar.com is one such platform that people often prefer to send Rakhi to Australia and other international locations as the company easily provides this facility. Rakhi Bazaar is a budget-friendly Rakhi gifting website known for its vast and unique collection of Rakhi designs and gift hampers.
Here's what the company has prepared for Raksha Bandhan 2023 celebrations and how to avail of their best services.
Latest collection of fresh designs
Rakhi Bazaar has been delivering happiness through rakhi home delivery since 2016. Their quality service and best collection of Raksha Bandhan products have created some regular customers of the company who only shop from Rakhi Bazaar or place their domestic or international orders from here.
Rakhi Bazaar launches the best Raksha Bandhan collection every year to respect and honor their customer's constant faith and love in the website. Similarly, they have brought their buyers a unique collection of the latest rakhi designs.
Their catalog contains designer rakhis, eco-friendly rakhis, silver and golden rakhis, handcrafted rakhis, etc., all of which have been updated with new additions. Not only have they modified their rakhi collection with a new catalog, but they have also revamped their goodies collection and gift hampers.
Now, anyone looking to send Rakhi to USA from India can get their hands on the best traditional sweets, personalized gift hampers, accessories, handbags, watches, chocolate boxes, dry fruit trays, and whatnot.
Mr. Deelip Kumar, founder, and CEO of Rakhibazaar.com, said that "our new collection has been designed by keeping in mind an exclusive Rakha Bandhan celebration of siblings. We want people to have all their festive essentials in one place to spend the festival more with joy and less with worries".
Celebrate Raksha Bandhan like never before with Rakhi Bazaar
Rakhi Bazaar is more than just a local or domestic website for Raksha Bandhan shopping. It has been taking international rakhi delivery orders for a very long time. They have separate catalogs for international rakhis as the company believes in maintaining products according to the trend of a country.
Since Raksha Bandhan is one of the biggest festivals in India and is celebrated worldwide by the Hindu population, the festival witnesses a surge in online shopping for rakhi essentials. To ease the process of online rakhi shopping, to remove all the hassles, and to give plenty of options to people to buy their choicest product, Rakhi Bazar ensures it does everything possible to achieve this target.
Raksha Bandhan, a festival of rituals, huge historical significance, and a day that glorifies sibling bonds, should always be celebrated with full enthusiasm and joy. That is why the company provides its delivery services in every corner of India and is also trying to cover the last few rural areas under its delivery range.
They believe that every sister wants her rakhi and gift to be delivered to her brother without any damage. And this is the quality delivery service that the company ensures. All the orders at Rakhibazaar are delivered on time, and their safety is protected.
They know the traditional sweets should be fresh, the chocolates should be recently manufactured, and the dry fruits should be crunchy, not rancid. They also know the gifts should reach the delivery address on time so that they don't get spoiled in any which way.
Final verdict
Apart from being a company that delivers Raksha Bandhan orders, Rakhibazaar.com also delivers happiness and emotions from one corner of the world to another. They understand their responsibility and honor the emotions of their customers.
Their increasing concern for quality servicing has left people loving them more and more for multiple reasons. Their high-quality products, high-end rakhi designs, product affordability, a massive range of gift hampers, free shipping service, minimum delivery time, and safe shipment of all the products have won its customers over and over again.
And with its latest collection, the company is all set to take over the Raksha Bandhan celebrations across the globe.
---
Interesting Related Article: "The Prettiest Collection of Rich and Fancy Rakhi"