Royal Bank of Scotland announced it is closing 162 branches across England and Wales.
The closures are expected to affect 792 jobs.
RBS branches in England and Wales and the Natwest business in Scotland were slated to become part of a "challenger bank" under the name Williams & Glyn.
However, that project failed and RBS then carried out a review of its branch network.
The bank, which is 70 percent owned by the British taxpayer after its bailout in 2017, said in a statement that the "vast majority" of branches across the Royal Bank of Scotland in England & Wales are in close proximity to either another RBS in England & Wales branch or a NatWest branch.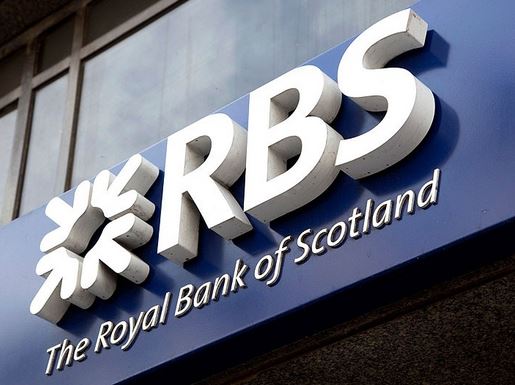 RBS said: "We are no longer launching Williams & Glyn as a 'challenger bank', and we now have two branch networks operating in close proximity to each other; NatWest and Royal Bank of Scotland, in England and Wales.
"As a result we have had to review our overall branch footprint in England and Wales and we've made the difficult decision to close a number of Royal Bank of Scotland branches. Customers of Royal Bank of Scotland in England and Wales will be able to use NatWest branches instead for their everyday banking needs."
Customers shifting to mobile banking
RBS also noted that there has been a radical change in the way customers do their banking. RBS branch transactions in England & Wales dropped 30% since 2014 while the number of customers using mobile banking during the same period increased 53% with a 74% jump in mobile transactions.
"We now provide our customers with more ways to bank with us than ever before – customers can choose from a range of digital, face-to-face and local options to suit their needs," RBS said.
RBS expects that the branch closures will result in around 792 roles being made redundant.
Unite, which represents the bank's workforce, found that in the case of 71 of the 162 branches closing customers will be forced to make return journeys of around 25 miles.
Rob MacGregor, Unite's national officer, said: "The Williams & Glyn saga rolls on as Royal Bank of Scotland continues with its shambolically poor management of this business.
"How does a taxpayer-funded institution spend £1.8bn on a failed IT project and in the next breath demolish the much-needed local bank branches?
"Today nearly 1,000 employees have finally been told of their dark futures because the bank has been calamitously managed for too long."
The announcement follows existing plans to close 52 bank branches in Scotland and 197 NatWest branches.