Since RBS was bailed out by taxpayers in 2008 the company has posted £50 billion in losses. A bailout is the act of rescuing a business (or government) from collapse.
Last night RBS said that it faces another "tough year".
Yesterday the bank posted an attributable loss of £446 million for the first three months of the year, compared with a 1.2 billion pound profit in the same period last year.
The loss was attributable to £856 million which it paid for "litigation and conduct charges" as well as £453 million for restructuring costs.
The results are a huge blow to UK taxpayers, who currently own 80 percent of the bank.
The timing is also not ideal for Chancellor George Osborne, with the General Election less than a week away.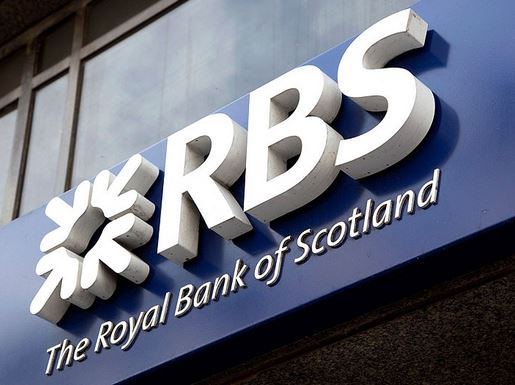 RBS is gradually being sold off to investors, but concerns are mounting that taxpayers are a long way off from getting back the £46 billion used to bailout the bank at the height of the financial crisis.
Chief executive Ross McEwan said: 'This is going to be another tough year. There are still many conduct and litigation hurdles looming on the horizon. We look forward to the day we can focus entirely on the future rather than dealing with legacy issues.'
According to the Daily Mail, Jonathan Isaby, of the TaxPayers' Alliance, said:
"These losses are enormous and will unnerve taxpayers desperate to get rid of the liabilities for the troubled bank.
"It's clear that the banks were badly regulated and took extremely risky decisions that left taxpayers with extraordinary burdens, so it remains crucial that RBS gets back in the black as soon as is practically possible."