UK aerospace manufacturer Reaction Engines Limited secured backing from Boeing, Rolls Royce and BAE Systems in its latest $37.3 million (£26.5m) Series B investment round.
Reaction Engines is known for its Synergetic Air-Breathing Rocket Engine (SABRE), a hybrid engine which combines a conventional jet with a rocket – this has been made possible with innovative technologies such as light-weight heat exchangers that prevent engine components from overheating at extreme speeds.
The engine can switch from operating as a normal jet engine to operating as a rocket. SABRE is capable of Mach 5 in air-breathing mode and Mach 25 in rocket mode for space flight.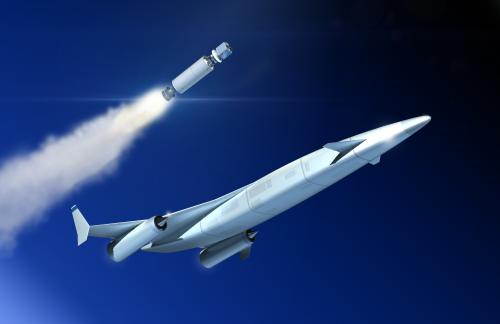 Boeing says that these capabilities "may lead to high-speed point-to-point transport that is cost-effective and sustainable."
In a Boeing news release, Steve Nordlund, vice president of Boeing HorizonX, said: "As Reaction Engines unlocks advanced propulsion that could change the future of air and space travel, we expect to leverage their revolutionary technology to support Boeing's pursuit of hypersonic flight,"
Reaction Engines's CEO Mark Thomas commented on the investment from Boeing:
"Boeing is a world-leader in many fields, bringing invaluable expertise in hypersonic research and space systems. I am thrilled and honored that Boeing HorizonX has chosen Reaction Engines as its first UK investment.
"This is a very exciting step that will contribute to our efforts to develop a commercial technology business and accelerate opportunities to further the future of air and space travel through SABRE technology."
Reaction Engines was founded in 1989 by Alan Bond and Richard Varvill and John Scott-Scott. The company is based in Oxfordshire, England.