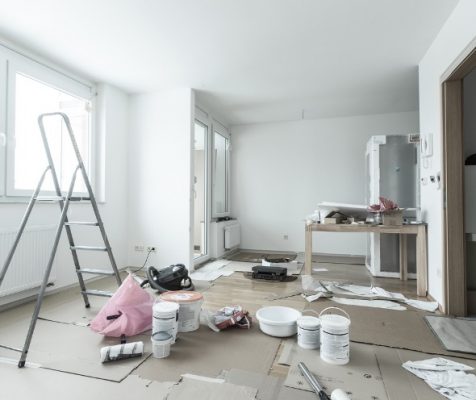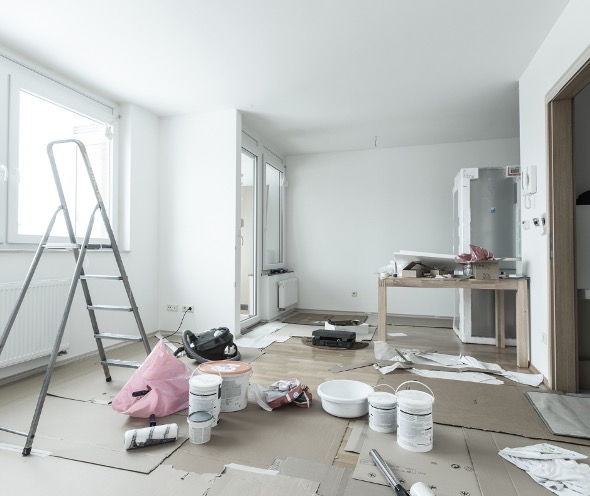 If you're considering doing a few home improvement projects this year, you've undoubtedly had to consider your budget and where the money will come from. Many homeowners will refinance their mortgage to get extra cash for renovations and upgrades, but using personal loans for home improvement might be a better option, depending on your situation. Here are a few things to consider.
The differences between personal loans and mortgages
A personal loan is a type of loan that you take out from a bank or other financial institution for a specific purpose, such as purchasing a car or paying off debt. This type of loan typically has interest rates based on your credit score, the market rate, and other factors. Personal loans usually have a short term, such as a few years, see this guide on the types of personal loans for more info.
Mortgages are loans secured by a property, such as a house or an apartment. Mortgages typically have longer terms and require a higher down payment than personal loans.
Advantages of using a personal loan for home improvement
There are several advantages to using a personal loan for home improvement. You can borrow more money than you would with a mortgage. Mortgages are often based on your home's appraisal value, whereas a personal loan isn't. If you use a personal loan instead of a mortgage, you can do more upgrades and repairs without pulling out all your savings and taking on additional debt.
Another advantage of using a personal loan is getting the money quickly. It can take some time to get approved and get the funds transferred into your account with a mortgage.
Finally, using a personal loan for home improvement often comes with lower interest rates than borrowing through a traditional lender such as banks or credit unions, as you would with a mortgage. This means that you could pay less in interest over the life of the loan.
Drawbacks of personal loans for improvement projects
While personal loans are great for many things like home repairs, there are a few considerations you need to know about first:
● Your credit score is important when applying for a personal loan. If you have poor credit, you might not be able to get a loan from a conventional lender or may be charged a higher interest rate than you would if you refinanced your mortgage.
● Be aware of the late payment fees if you don't pay your loan on time. These fees can add up quickly and result in a higher interest rate on the loan.
● Make sure you have adequate insurance coverage for your home in case of damage or loss during the improvement project. This coverage will help protect your investment and potentially save you money on repairs down the road.
● You need to be able to make all the payments on time. If you can't do this, your loan could become delinquent, and you could face additional penalties and fees.
● Some lenders may also require that you put down a security deposit or money equal to a percentage of the total loan amount. This deposit will help guarantee that you will repay the loan on time.
When should you use a mortgage for home improvement projects instead of a personal loan?
When you are considering whether to use a personal loan or a mortgage for your home improvement project, there are a few things to keep in mind.
First, a personal loan may be a cheaper option if you have good credit, but if you have bad credit or no credit, a mortgage might be your best option because it can offer better terms and more protections. This is because it will tie the loan to your house as collateral.
Also, mortgages often come with pre-approval options which can help speed up getting the money you need for your project.
Finally, mortgages typically have more extended repayment periods than personal loans, so refinancing might be a better option if you're strapped for cash and need a longer payoff timeline.
The bottom line
There is no one-size-fits-all answer when it comes to choosing which type of loan to use for your home improvement project, but if your credit is good and you can get your projects done quickly, a personal loan might be a better choice than a mortgage.
---
Interesting Related Article: "How Can I Protect My Credit Score?"