The business world is rough, and attaining profitable results can often take time and effort. With so many options available, deciding which type of corporation to invest in can be overwhelming.
This article highlights why investing in a sandwich or sub-franchise company is the right thing to do!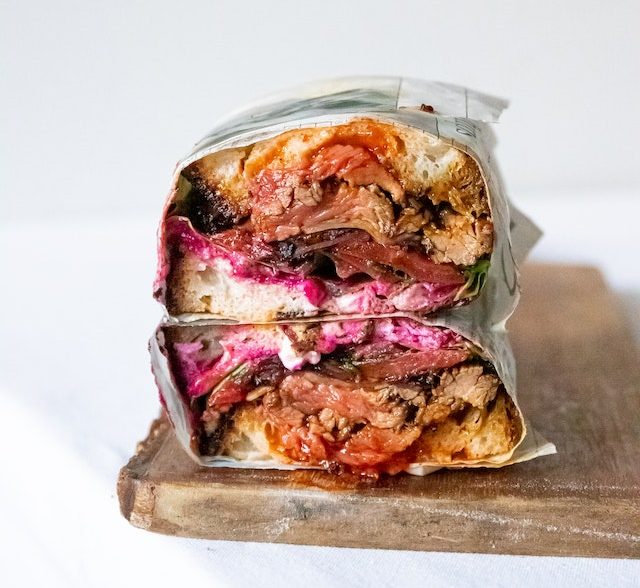 There's Always A Demand
It's no surprise that this sector is doing well, with so many people looking for quick and tasty meal options. Whether you're an experienced chef or just getting started in the industry, staying ahead of trends is crucial to keep your customers happy.
Keeping up with customer demand is vital -lookout for new flavor combinations and ingredients that are becoming popular. Feel free to experiment with exciting fillings such as grilled vegetables or hummus or offer a range of gluten-free bread and wraps.
By incorporating healthier alternatives into your menu, you can appeal to more buyers and ensure they have plenty of delicious options.
Clients want convenience when ordering fast food, and with this kind of business, they get exactly that. 
A Broad Group Of Supporters
If you're looking for a financial opportunity sure to have broad appeal, then look no further than opening up your shop.
Not only can you provide something for everyone, but your clients can also pick and choose the fillings they like best- from healthy options such as grilled vegetables to classic favorites like tuna mayo. 
Your store could become a hit if you focus on providing quality ingredients and freshly made products daily. You'll surely gain loyal supporters who come back regularly to get their fix of delicious meals. 
Whether on their lunch break or in the evening after a long day at work, your space will be the perfect place for people to come and get their fill.
So if you're ready to dive into the world of fast-food making, start with a great selection of your signature recipes and a commitment to freshness. 
Sandwiches Are Easier To Prepare
Setting up a subway meal branch doesn't have to be expensive! You can save costs and reach your break-even point faster by operating from a smaller operational unit. 
Making a sandwich is relatively simple, so you won't need to worry about investing in expensive equipment or furnishing an extensive kitchen. 
Therefore, building up your franchise business without straining your budget too much is possible.
Anything Is Possible
There's so much potential for these fast-food store owners to make the most of their creativity! 
A great time-saving tip is to use pre-made ingredients like prepared salads, sauces, and spreads. Not only do they save you time in the kitchen, but they can also help add extra flavor and texture to your meals.
Remember snacks, too; it's a great way of supplementing your income and giving customers more choices when making purchases.
Crisps, cookies, and soft drinks are always popular add-ons, but why not try something new? Flavored nuts or popcorn could bring a vibrant twist to your menu.
The possibilities are endless – just let your imagination run wild! Customers will love it if you put together some fun, tasty combinations.
By thinking out of the box and being creative, your store will have people queuing down the block.
You've Got A Support Structure
Being an enterprise owner can be a highly lucrative opportunity for entrepreneurs. You get help from the franchisor with running the company, marketing resources, and staff training.
That's why so many want to own their companies but want to do it with others. With franchising, you get all that plus immense brand recognition to give your operation an edge over competitors.
Leadership will also provide you with excellent marketing resources and materials and assist in customer service training for staff members. 
It's like getting a head start on success! So why take advantage of this unique opportunity? Invest in a franchisee and enjoy the rewards of owning your successful enterprise.
Conclusion
In conclusion, owning in this thriving and evolving sector takes hard work, dedication, and a passion for creating mouth-watering meals.
Do your due diligence and research the opportunities available. Your establishment could be on the list of the top sub-franchises in your area!
---
Interesting Related Article: "Success Strategies for Restaurants"