Do you have the plans to hold a break-through event that will be a turning point for your organizations? Who will be attending?
Well, you are hosting an event that is responsible for bringing hundreds of audiences together under one roof.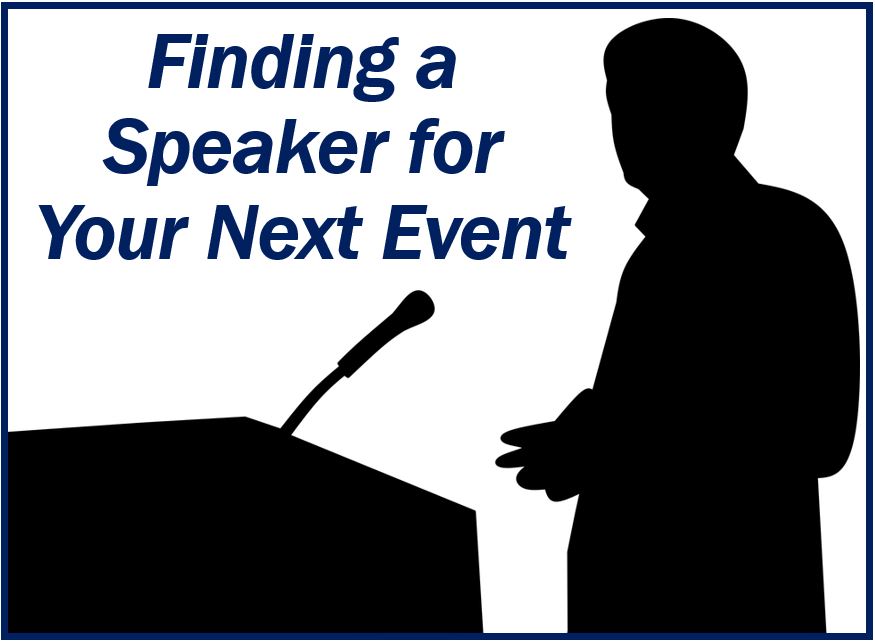 The first thing that you strive to achieve is getting a keynote speaker who will not only be resourceful but be in a position to charge the crowd to. The audiences' experience gauges the success of any event.
It can be very challenging to book prominent keynote speakers who can deliver according to your theme, goals, and expectations, not to mention other arrangements. Getting the services of a Speakers Bureau indulged at the early stages of your planning is a sure way to take much off your overflowing plate.
Having such an idea is one thing, but how do you make sure you have the right bureau at your disposal?
The following are some tips that will help you get a bureau which will deliver fully, matching your expectations:
Choose from personal experience
From personal experience, you can be able to tell the kind of expectations that the audience wants. You should also be in a position to know what really thrills a specific audience when it comes to speakers.
You don't have to go for a bureau that specializes in celebrity when all that your audience wants is a relevant keynote speaker who has a solid grip on the industry dynamics. Of course, you will not bring a successful rapper or singer to grace an event attended by intellectual moguls as a keynote speaker.
Reaching out to your known and trusted contacts can be very helpful when seeking a bureau that is reliable and dependable. The key to this option is spelling out all your expectations and needs so that you can get links to bureaus that are willing to listen deeper.
Referrals will come in handy with an insight of what to expect as you will obviously go to people who have experience with speaker bureaus. This tip will not only save you a lot of time and money but also ensure that you learn from the best experiences.
Join organizations and clubs in your field
Do you remember something about preparation? If you don't prepare, then you are obviously planning to host a shoddy event. N When making prior preparations, you should join or explore organizations that host events similar to yours once in a while.
It would be in the best interest of your event if you actually attend some of the functions and have the first-hand experience. If such organizations make a mistake when hiring a specific bureau to bring a keynote speaker, you can learn from that mistake.
You can also get connections in such events if the bureau involved does a commendable job. And who knows, you might be interested in a speaker whom you saw in one of the events; and decide to make a winning move to the bureau in charge.
Hosting a high-level event, with a keynote speaker in attendance will need you to evaluate your preparations budget-wise. Bureaus will charge you consultation fees and the speaker's fee as well. You should be in a position to fulfill that as good things come at a cost.
For instance, for a bureau to take your proposal seriously, you also prove to them that you are really capable of paying for their quality services.
Hire a professional negotiator
Knowing the right bureaus to go for is one thing, but getting them to do all your work and meeting your demands at a reasonable cost is another thing.
Hosting an event comes with a lot of expenses, and the last thing you will want to get indulged in is something that consumes money in an extortionist way.
To have everything in order, do not approach a bureau without a professional negotiator to handle the whole negotiating process. Your attorney can step in too at this juncture.
Have an attorney to take care of agreements and contracts
Trust me, you don't want to go through the hassle of jargon legal terms and intimidation of the bureau's legal team when something goes wrong.
Mostly, you will get involved with high-level keynote speakers who charge a lot of money. Sensitive transactions have legal bindings through contracts and agreements. You need to have your legal representation on-site in case of anything that requires legal attention.
Finally, and most importantly, you should not append any signature when you don't understand the clauses in the first place. Actually, the right bureau will demand that you involve your attorney in the signing of agreements and contracts.
Choose from a variety of agencies
If you are looking for the best, you have to search among the leaders in the industry. Several agencies have enticing deals and crazy offers that may trick you into doing business, which you will later regret.
You need to conduct thorough research on the bureaus around your region and field to determine who best fits as a resourceful Speaker Bureau.
Remember, it is not about doing a one-time business, but forging a long-term working relationship because you will obviously need to host more events in the coming future. When you get it right in the first attempt, you will unlikely get it wrong in the subsequent events.
Check on their references
It will be in the best interest if you reach out to different organizations that have worked with these bureaus to give you a head start on what to expect and how to go about the business.
For instance, you will need to hear from the horse's mouth the kind of experience that other organizations have with a specific bureau. Is the bureau real? Do they deliver as they promise?
You will be at peace and confident with a bureau when you get consistently positive feedback from its references. One reference may hide something, but several references will not hide everything at once. In the long run. You will land the best bureau.
_________________________________________________________
Interesting related article: "The right venue for your corporate get-together."