The Robocar is an amazing autonomous racing car, an incredible futuristic creation that is unlike anything we have ever seen on a race track before, said Formula E, officially the FIA Formula E Championship, a class of auto racing that uses only electric-powered cars.
Roborace is a partnership between Kinetik, an investment fund that is supporting electric vehicle development, and Formula E.
Who would have thought just a couple of decades ago that there would be fully electric racing cars. Even fewer people would have imaged electric racing cars with no driver.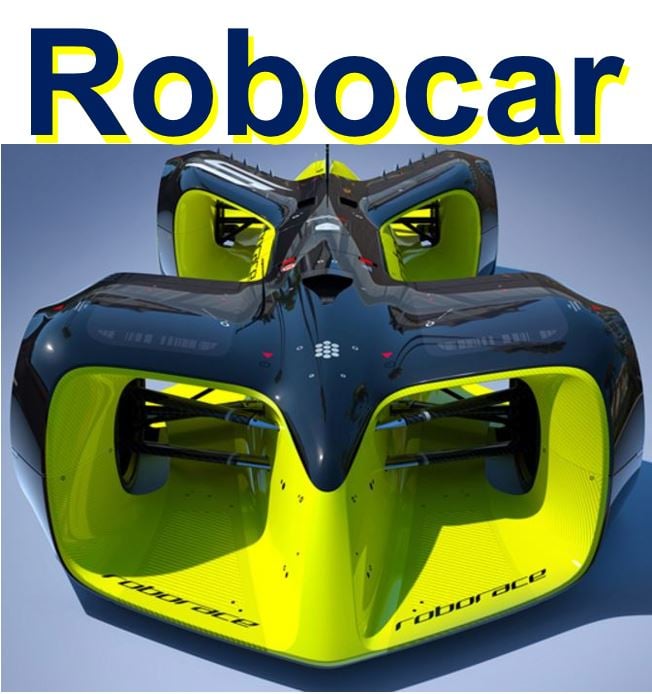 The Robocar – celebrating the evolution of driverless electric capabilities. (Image: fiaformulae.com)
The car's design is the work of Daniel Simon, Formula E's newly-appointed Chief Design Officer. Mr. Simon is famous for his work on Hollywood sci-fi blockbuster movies such as Tron: Legacy and Oblivion.
A driverless racing car
He set out to create a racing car that did not need a driver, and to take full advantage of the extra space there would be – without compromising elegance and beauty.
---
---
Mr. Simon said:
"My goal was to create a vehicle that takes full advantage of the unusual opportunities of having no driver without ever compromising on beauty. Racing engineers and aerodynamicists have worked with me from the beginning to strike that balance."
"The Roborace is as much about competition as it is entertainment. Therefore – and quite unusual in today's racing world – beauty was very high on our agenda and we work hard to merge the best performance with stunning styling."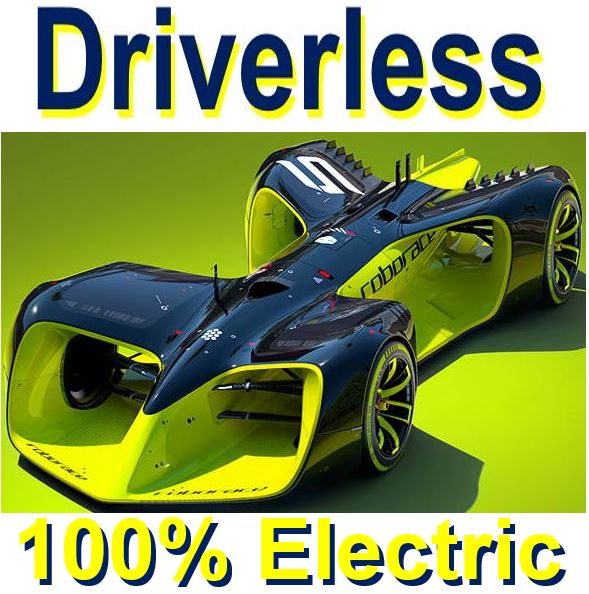 Roborace.com wrote on its homepage: "The technology powering these cars will have to be better than what's commercially available today. Teaming up to bring the future of passenger mobility to the racetrack. Autonomous, self‑driving cars are coming — sooner than some might expect. We're excited to see if autonomous cars can offer as much excitement as their human counterparts." (Image: roborace.com)
"It was important to us that we generate substantial downforce without unnecessary parts cluttering the car to maintain a clean and iconic look. This is largely made possible by using the floor as the main aerodynamic device and we are currently developing active body parts that are more organic and seamless than solutions today.
---
---
A glimpse into our future
Alejandro Agag, CEO of Formula E, described the unveiling of the design as an historic day for motorsport, as well as the car industry in general.
When we first look at the Robocar designed by Daniel Simon, Mr. Agag explained, it represents a vision of what automobiles will be – a glimpse into our future.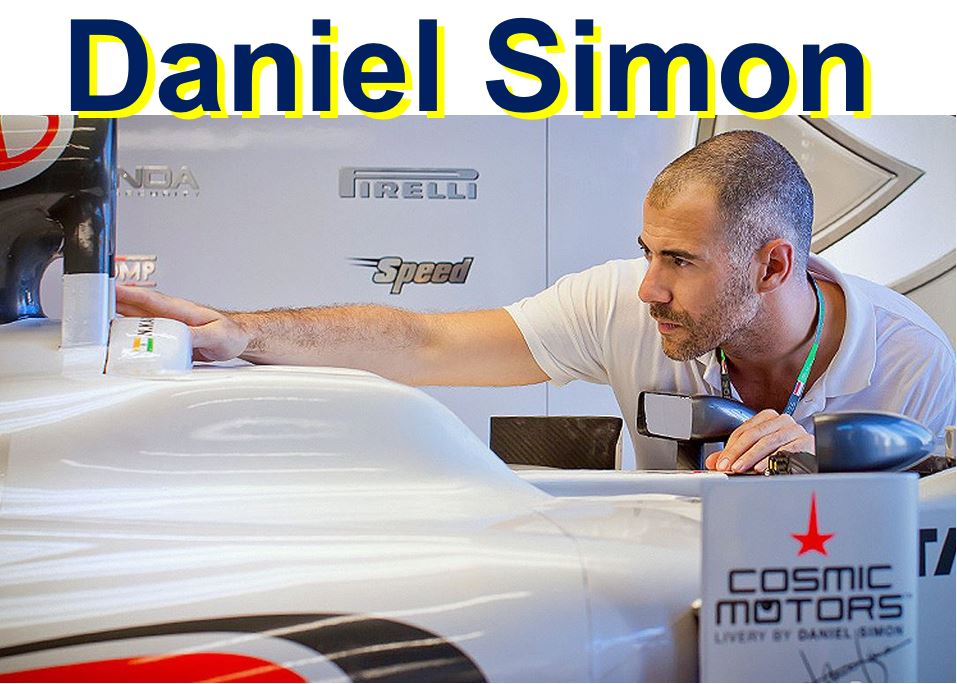 Designer of the Robocar Daniel Simon. In this image he is with the 2011 Formula 1 HRTF111 carrying his livery design in the pits of the 2011 Monaco F1 Grand Prix. (Image: danielsimon.com)
Mr. Agag said:
"In Formula E we are proud to promote, together with pioneers like Denis Sverdlov and Daniel Simon, a revolution in the world of motorsport, a project that will change the future of mobility."
The first Roborace 'shows' will occur during the 2016-17 Formula E season.
About Daniel Simon
Daniel Simon, born in 1975 in Stralsund, Germany, is a concept designer and automotive futurist. He is famous for his vehicle designs in movies like Tron: Legacy and Oblivian, and his Cosmic Motors.
In 2008, he was hired as a vehicle concept designed on Tron: Legacy, the sequel to the 1982 movie Tron by Disney Studios.
He was involved in the creation of the Light Runner, the Light Jets, the Light Cycles, and several background vehicles.
He became lead vehicle designer in 2009 for Marvel Studios' Captain America: The First Avenger. After collaborating with movie director Ridley Scott on preliminary vehicle concepts for Prometheus in 2010, Mr. Simon served for over a year as the designer of the Bubbleship for the 2013 sci-fi movie Oblivion.
In 2011, he was appointed to 'create a dynamic new corporate image' for the Hispania Formula One team's second season in Formula 1. All the livery of the team's F111 car was designed by him.
In 2013, the newly-established Lotus Motorcycles group hired Mr. Simon as the designer for the first Lotus Motorcycle C-01.
Video – Robocar, the car of the future, is here
The Robocar is the world's first driverless electric racing car.