Roku Inc, the video streaming-device maker, has released some new search functions as well as a feed that provides up to date information on movie availability and pricing.
The company announced several new changes including the ability to search by speaking into the remote on the new Roku 3, which has a retail price of $99.99.
In addition, the service will keep users up to date whenever the price of a film of interest drops.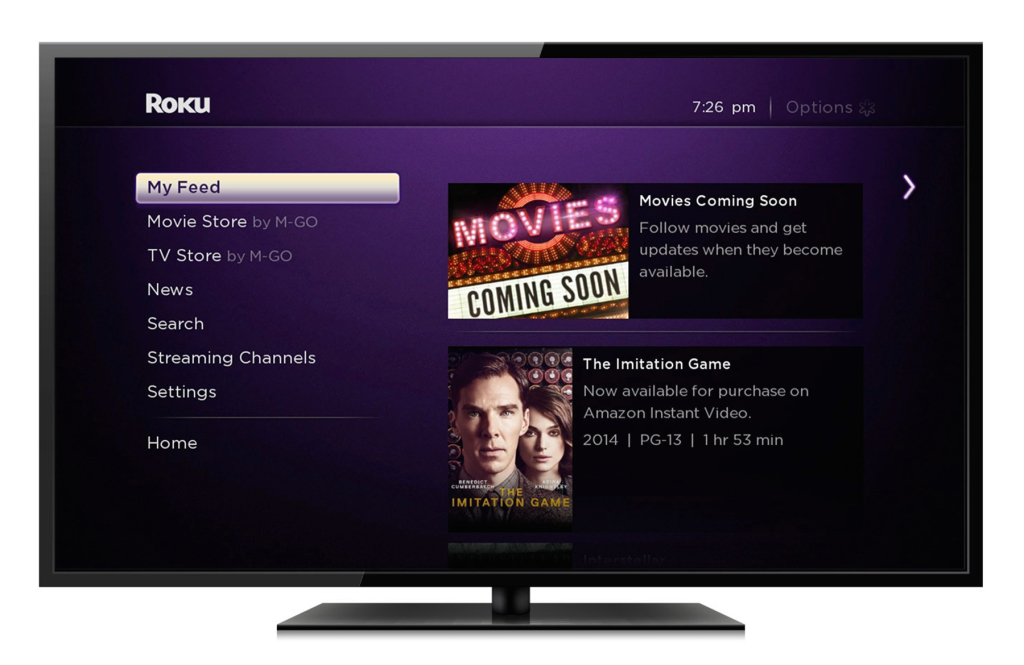 The Roku "Feed".
Roku has over 250,000 movies and TV episodes available for streaming on different platforms such as Netflix or Amazon.
Its search feature can be used by consumers to look up filmographies and find out availability and pricing options.
This means that users can select a list of movies they want to watch, and Roku will provide a list updated four times a day that lets them know when one of the films becomes available for rent or purchase or if there has been a reduction in price.
---
---
In an official blog post the company said:
"Today we are adding the ability to search within the Roku Channel Store by streaming channel name, making it fast and easy to find favorites like CBS News, HBO GO and Sling TV – to name a few of the more than 2,000 streaming channels available today."
"Roku Search is a convenient way for consumers to view filmographies and discover availability and pricing options they otherwise wouldn't have known about."
Adding:
"We're also introducing a new feature called "Roku Feed" that lets people follow entertainment they want to watch."
"We're launching it with a focus on "Movies Coming Soon," ending the guessing game around when a box office hit is available for streaming, which services offer the movie or how much it costs at a given time. The new "My Feed" shortcut can be found on the Roku home screen."
All these new products and features are all available as of today.
---