Rolls-Royce Motor Cars Limited posted record global sales, with a total of 4,063 cars sold in 2014. Sales were up 40% in Europe, 30% in North America and 20% in the Middle East.
This is the fifth year running of record full-year sales. The Goodwood-based manufacturer and distributor of luxury automobiles and automobile parts said sales have increased more than fourfold since 2009.
Rolls-Royce's domestic market, the UK, is the company's fourth largest and posted a 13% increase in sales in 2014. Its largest individual market continues to be the United States. The domestic market means the home market, the market within the borders of the country where a company is based.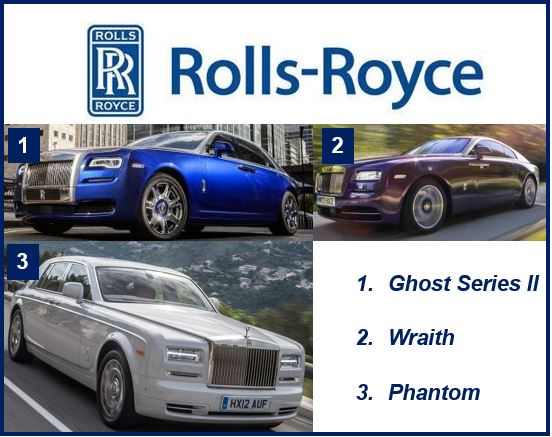 The year's impressive performance was mainly driven by strong orders for the recently-launched Ghost Series II, as well as the Wraith, which enjoyed its first full year of sales. The Phantom also had a good year. (Photos: Rolls-Royce)
Europe's largest economy, Germany, bought 30% more Rolls-Royce cars in 2014 than in 2013, while Australia posted 75% year-on-year gains. Japan and South Korea were 60% and 20% higher respectively.
In the Middle East, Bahrain saw the largest gain (50%), followed by Kuwait (45%) and Oman (27%). Promising growth was also recorded in other emerging markets, including Vietnam, Kazakhstan and Azerbaijan.
Rolls-Royce Motor Cars Abu Dhabi was the best-selling dealership in 2014. The company opened six new dealerships in 2014, including Calgary, Canada and Gold Coast, Australia and Mexico City.
The company now boasts 127 dealerships globally, and says it plans to open more in 2015.
Mr. Müller-Ötvös said sales topped the four thousand mark for the fifth year running. (Photo: Rolls-Royce)
Chief Executive Officer, Rolls-Royce Motor Cars, Torsten Müller-Ötvös, said:
"This fifth consecutive record year saw Rolls-Royce Motor Cars break through the 4,000 car sales level for the first time in its 111-year history. The result confirms that our strategy of balanced, sustainable and profitable growth is delivering and that Rolls-Royce remains the world's leading luxury goods brand."
"This extraordinary success has been built on strong foundations: pinnacle products, dedicated people and a commitment to ensuring a balanced global sales picture."
In 2014, Rolls-Royce said it sold more super-luxury cars (costing €200,000 or $238,000 or more) than any other manufacturer.
Last year was the first in which every Phantom and most Ghosts and Wraiths, left the home of Rolls-Royce at Goodwood with significant Bespoke personalization.
A record number of clients spent personal one-on-one time with the company's Bespoke design team commissioning their personalized cars. This increase in demand for tailored specifications led to the creation of more than 200 new permanent jobs in the last 18 months.
Vince Cable, UK's Business Secretary, said:
"Rolls-Royce motor cars are famous throughout the world with increasing numbers now exported abroad. The skill and dedication of its workers here in Britain has led to another very successful year."
"The UK's automotive industry is thriving with a new car rolling off the production line every 20 seconds, and increasing levels of investment that's helping to secure local jobs. Through our industrial strategy we are backing companies like Rolls-Royce Motor Cars as they go from strength to strength, giving them the right environment to invest with confidence and create high-skilled jobs."
Video – About Rolls-Royce craftsmanship
This Rolls-Royce video explains how the combination of traditional craftsmanship and state-of-the-art technology make its cars so special.