Rolls-Royce is launching a brand-new luxury SUV called the Cullinan – named after the world's biggest diamond that's part of the British crown jewels.
The SUV has a starting price higher than the Ghost and below the Phantom in Rolls-Royce's line-up at $325,000.
The Cullinan weighs 5,800 pounds and comes equipped with Rolls-Royce's 6.75 liter, twin-turbo V12 engine that gets 563 horsepower.
Rolls-Royce says that the SUV is "quite possibly, the most anticipated Rolls-Royce of all time."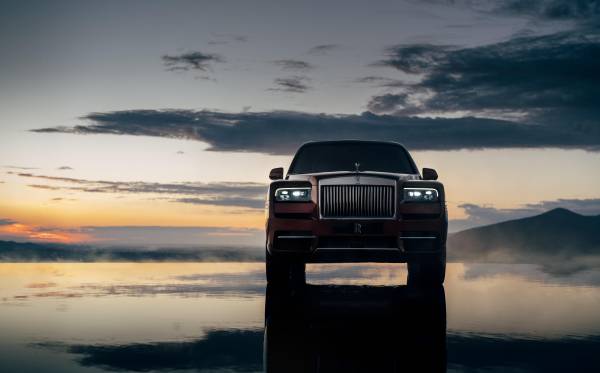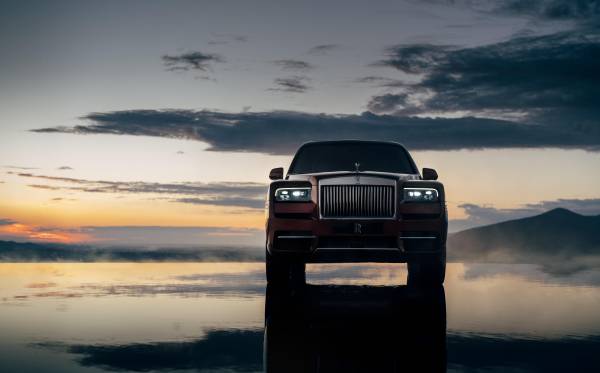 Torsten Müller-Ötvös, Chief Executive Officer, Rolls-Royce Motor Cars.
"The launch of a new Rolls-Royce model is always a seminal moment in the luxury industry. Today we are setting a new standard by creating a new class of motoring and motor car for customers who are well-connected, highly mobile and have a global perspective.
"They want a new type of motor car that gives them unbounded access in ultimate luxury. Their sense of adventure and daring demands a "go-anywhere in ultimate luxury" motor car that will both take them to and meet them at the pinnacle of life. Cullinan is that motor-car."
The BMW-owned automaker is keeping up with changing consumer demand. Bentley already launched a luxury SUV while Ferrari is set to follow suit next year.
Chief executive Torsten Müller-Ötvös told the BBC:
"What we see is ultra-high net worth individuals – people who can afford a Rolls-Royce – are getting younger and younger."
"You see people who want to drive themselves, It's quite an old cliche that Rolls-Royce is chauffeur-only," he added.
Peter Schwarzenbauer, Chairman of Rolls-Royce and Member of the Board of the BMW Group said in a statement:
"From the very beginning the design team treated this brand new Rolls-Royce as a unique, high bodied car. With global customer expectations in mind, our aim was two-fold – realise a presence to match the magnificent capability of Cullinan, whilst setting sector defining standards for luxury and elegance. We know that many of our luxury patrons pursue sports or leisure hobbies that require precisely this type of go anywhere vehicle – Cullinan's design gesture had to possess an immediate sense of effortless accomplishment."
"The label SUV is now applied to anything with a two-box silhouette and the least suggestion of going off tarmac. We envisioned an authentic, three-box high-bodied all-terrain car with a convention-challenging design and absolute capability that would satisfy the adventurous urges of our clients."
Schwarzenbauer used the term 'patron.' In this context, 'patron' means 'customer.'