Russia's central bank has increased its key interest by 1.5%, from 8% to 9.5%, in an attempt to address the country's inflation problem. The new rate will take effect on November 5.
The increase was higher than what most analysts had forecast, of approximately 0.5%.
Russia has suffered from increasing inflation with a weak ruble and sanctions affecting western food imports.
At the beginning of 2014 the key interest rate was 5.5%. Russia has been increasing the rate to try and tackle inflation, however, it has not worked yet.
According to the Russian central bank:
"If external conditions improve, and a persistent trend for lowering inflation and inflation expectations emerges, the Bank of Russia will be ready to start to ease its monetary policy,"
The bank said that inflation is at 8.4%, and it predicts it will be above the 8% level until the end of March.
Russian economic growth is also looking gloomy and it is not expected to grow at all in the final three months of the year and first quarter of 2015.
EU accused Russia of levying tariffs too high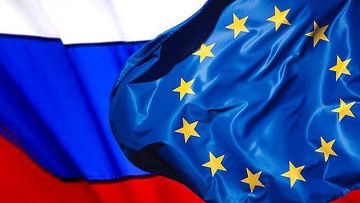 The European Union recently challenged Russia at the World Trade Organization (WTO), claiming that the country was levying tariffs on a wide range of goods that were much higher than permitted.