Russia has become a "state-to-state threat" and is not on a path to democracy, we should not deceive ourselves, says former MI6 chief Sir John Sawers in a BBC Radio 4 Today interview on Saturday.
Sir John, who headed the British intelligence service MI6 from November 2009 to November 2014, the same agency Ian Fleming's fictional character James Bond 007 worked for, said he was disappointed that Russia's and Europe's paths failed to converge after the collapse of the communist system in the Soviet Union and the end of the Cold War.
He told the BBC that the UK needs to improve relations with the country, and one of the ways to do that is to have more dialogue.
Russia has become a threat, Sir John said.
Russia has always been a country of concern for British and allied security agencies, he added.
Sir John said:
"We shouldn't kid ourselves that Russia is on a path to democracy because it isn't. One of the aspects of the modern world is that we live in a much more dangerous world these days."
Russia stance regarding Ukraine
When asked about the Ukrainian conflict, where over 5,000 people have died over the past year, Sir John explained Russia's viewpoint. The country feels vulnerable and exposed, after a long history of having a cushion of buffer nations around it.
What Russia's President Vladmir Putin is doing at the moment are the actions of a leader who has become over-concerned with his own security.
Sir John repeated that if we want to bring Russia back into the fold, we need to sit down and talk to them more. "We need to be able to address this through increased dialogue," explained.
As far as Britain and its allies are concerned, Russia has become a danger, and we need to be prepared to take steps to better defend ourselves, Sir John added.
Assassination of Boris Nemtsov
Sir John's comments on Saturday came just a few hours after news about the assassination of Russian scientist, statesman and liberal politician Boris Nemtsov emerged. Mr. Nemtsov, who since 2000 had been an outspoken critic of Vladimir Putin, was shot in the back with four bullets and killed on a bridge near the Kremlin and Red Square in Moscow.
At the time of the murder, which looked like a professional hit job, Mr. Nemtsov was in Moscow helping organize a demonstration against President Putin's policies in Ukraine, as well as the economic crisis.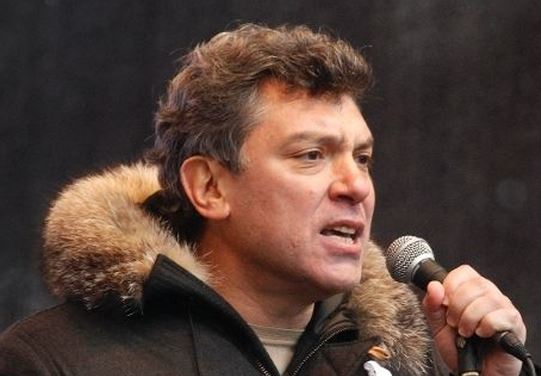 On a news website on February 10th, Mr. Nemstrov had written "I'm afraid Putin will kill me."
Defence spending must increase
As Russia has now become a danger to the UK, the country needs to spend more on defence, Sir John insisted.
He also said that the threat was "not necessarily directly to the UK but to countries around its periphery. (Russia) keeps on reminding us that they have nuclear weapons. The one level in which Russia and America are equals is at the nuclear level."
"Now we don't want to have a repeat of the Cuban missile crisis in 1962 where we got to the brink of nuclear war."
Vladimir Putin has become overly concerned with Russia's exposure and vulnerability, says Sir John.
Islamic extremists
According to Sir John, there are many reasons why people become Islamic extremists. "(Muslims) are less well integrated (into UK society) and there are a number of social and economic factors that are related to that," he explained.
He also commented that overall, the Islamic religion was not geared to modernizing and reviving itself. "So there's a big political challenge which can only really be taken up by leaders in the Islamic world – it can't be imposed by the West."