Saab has restarted producing cars, Chinese-Swedish investment group, National Electric Vehicle Sweden (Nevs) has announced.
Production resumed at Saab's Trollhattan factory in western Sweden.
In December, 2011, Saab went bankrupt after struggling to avoid insolvency throughout that year.
A Chinese consortium had failed to complete the takeover of the company after Saab former owner, General Motors, opposed transferring technology and production rights to the Chinese company.
In June, 2012, Nevs bought the Saab Automobile's bankrupt estate.
The Saab 9-3 Aero Sedan
The Trollhattan factory will start producing the Saab 9-3 Aero Sedan with a 220 hp 2.0-liter turbo. The company will start producing gasoline-powered vehicles, but says it aims to move onto an electric version next year.
According to news agency AFP, Mikael Oestlund, a spokesman for Nevs said:
"It's very similar, you can't change or develop very much in a year. We acquired the assets in August last year. Our focus has been to get the co-operation up and running with 400 suppliers and ensure the facilities were working."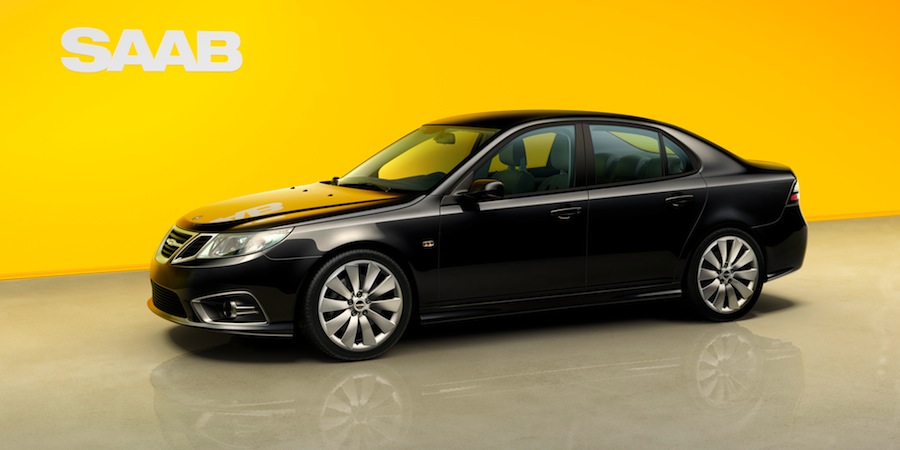 Saab 9-3 Aero Sedan, prices from 279,000 SEK ($42,500). (Photographer: Nevs)

National Electric Vehicle Sweden AB (Nevs)
National Electric Vehicle Sweden AB (Nevs), a Swedish holding company, is majority owned by Hong Kong based National Modern Energy Holdings, a British Virgin Islands-registered energy company with operations in China, Macau and Hong Kong.
On its website, Nevs informs that sales will initially be focused in China, plus a small number of cars being sold online directly to Swedish customers through the Nevs' website.
Kai Johan Jiang, Nevs founder and main owner, said:
"I am very proud of the dedication and the focus that Nevs management and employees have demonstrated over the year that has passed since we became owners of the plant in Trollhättan, and who have made this possible. Swedish expertise along with Japanese technology around batteries and new lightweight materials and our Chinese group's focus on green technology is our strength for the future."
"It is truly a complex mission to start a car production process which has been still for two and a half years. It is very pleasing that we have embarked on a journey where we want to and will make a difference with our partners and customers. Our electric car will be launched next year, and already today we can offer Saab cars with continued high, proven performance and quality."
According to Nevs, it intends to offer service and parts distribution in partnership with Orio AB, formerly known as Saab Automobile Parts AB.
Nevs says it has partnerships with approximately 400 suppliers for the Sedan model, and is dealing with about 2,400 companies worldwide through the suppliers.
Nevs' Purchasing Director, Per Svantesson, said:
"It's been an intense year committed to ensuring Nevs' start of production. I see our established partnerships as a trustful beginning of the long term and strategic relationships we want to build together with our subcontractors."
The factory plans to start producing about ten cars each week, and then gradually increase to meet demand.
Electric version launching in 2014
The electric version of the Saab 9-3 will be launched early in 2014, with China as the first sales target. Qingdao, which owns part of Nevs, has placed an initial order for a pilot fleet of 200 electric cars.
Online sales in Sweden will start on December 10th. The cars will be priced at:
279,000 SEK ($42,500) with manual transmission.
289,000 SEK ($44,000) with automatic transmission.