Britain's third largest supermarket chain J Sainsbury plc reduced its full-year sales guidance. The company will also review its dividend policy after posting a steep fall in Q2 2014 sales.
Investors had expected a worse trading update. Sainsbury's shares rose in early trading on the London Stock Exchange today, but started to slide as soon as it became known that it would re-assess its dividend payout.
Since the beginning of the year, the London-based company's shares have fallen in value by more than 31%.
Sainsbury, along with Tesco, Morrisons and Asda, the UK's 'big four' retail grocery giants, are facing fierce competition from low-priced smaller rivals Aldi and Lidl. With the exception of Asda, which belongs to Wal-Mart, they have seen market share decline over the last year.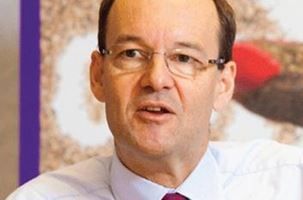 Mr. Coupe describes current market conditions in the UK as the most challenging in three decades.
Second-half sales forecast
The company expects underlying sales for H2 2014 to decline by about -2.1%. In its previous guidance it had predicted 0.2% growth.
Sainsbury's CEO, Mike Coupe, said:
"In the second quarter, our performance has been impacted by the accelerated pace of change in the grocery market, including significant pricing activity and food price deflation in many areas."
"These conditions are likely to persist for the foreseeable future and we now expect our like-for-like sales in the second half of the year to be similar to the first half. We will provide a detailed strategic update at our Interim Results on 12 November 2014."
Sainsbury posted the following second quarter results:
Total retail sales fell by -0.8% excluding fuel, and by -2.3% including fuel.
Like-for-like retail sales declined by -2.8% excluding fuel, and by -4.1% including fuel.
For the first half of the year, total retail sales were flat excluding fuel and -1.4% down including fuel, while like-for-like sales fell by -2.1% excluding fuel and by -3.4% including fuel.
This was the third successive quarter of declining sales for Sainsbury, after nearly a decade of non-stop growth.
On a good note, annual convenience store revenues topped £2 billion, and are expanding at about 17% annually, while Internet sales grew by 7% during the quarter.
Sainsbury's problems are dwarfed by Tesco's, which is now facing a Financial Conduct Authority investigation into its accounting practices.