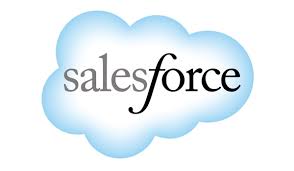 San Francisco-based cloud computing giant Salesforce beat expectations in the third quarter. The CRM company reported revenue of $1.71 billion and earnings per share of 21 cents.
Analysts had forecast earnings of 19 cents per share on sales of $1.7 billion.
Subscription and support revenues rose 24 percent annually to $1.6 billion, while professional services and other revenues increased 22 percent year-over-year to $116 million.
Total cash, cash equivalents and marketable securities finished the quarter at $2.30 billion.
Shares in the company surged 3% in after hours trading to just over $80.
The company, valued at approximately $50 billion, has been at the forefront of providing companies with cloud-based solutions.
Marc Benioff, Chairman and CEO, Salesforce, said: "I'm delighted to announce that we expect to deliver our first $8 billion year during our fiscal year 2017, which puts us well on the path to reach $10 billion faster than any other enterprise software company."
"In Q3, we delivered strong top and bottom line growth, expanding non-GAAP operating margin by 221 basis points, which is our sixth consecutive quarter of year-over-year improvement," said Mark Hawkins, CFO, Salesforce. "For the full fiscal year 2016, we expect to deliver $6.65 billion in revenue at the high end of our range and we are increasing our non-GAAP EPS guidance to 75 cents at the high end of our range."
Saleforce raised its fourth quarter revenue guidance from $1.782 billion to $1.792 billion, and increased fiscal 2016 revenue guidance from $6.64 billion to $6.65 billion. Revenue for fiscal year 2017 is forecast to be between $8.0 billion to $8.1 billion, up 20% to 22% year-over-year.