The emergence of ransomware negotiators as a full-time profession is a startling reminder of the prevalence of cybersecurity risks on an everyday basis.
The repercussions can be crippling.
The WannaCry attack inflicted untold damage on the UK's National Health Service – with 19,000 appointments cancelled.
While the outcome of an attack on your small business is unlikely to put lives at risk, the implications can be devastating. Operations can be put on hold indefinitely. You either have the good fortune of having solid backups from which your files can be remade or you have to fork out to regain control.

Colonial Pipeline, which carries 45% of the East Coast of America's petrol, diesel and jet fuel, was forced into paying $4.5 million to wrest control of their systems back from hackers.
All of this underscores the dire importance of robust, versatile and up to date security software – along with a skilled IT support team well versed in dealing with security issues. In this piece, we've evaluated a number of full package security suites from leading providers – all of which are worthy of your consideration. There are, however, a few idiosyncrasies that separate each security provider.
Kaspersky
It is important to state that there are some, as of yet, unfounded allegations that the Russian software company Kaspersky has ties to Vladimir Putin. These rumours are largely the result of one incident with the National Security Agency – and the US has fanned the flames by banning all government personnel from utilising Kaspersky products.
Still, there's been no concrete evidence to substantiate this claim, just something to be aware of.
It's worth overlooking when you consider the strength of the protection Kaspersky products offer you and your business. They've been able to outperform their competitors when it comes to anti-virus protection.
The diversity of security offerings available allows you to tailor your security package for your individual needs. There'll be a Kaspersky security package that is perfect for you.
McAfee
McAfee Endpoint Protection is an all-in-one cloud based solution designed to proactively identify and adapt to security risks.
It's a household name in security software and its reputation is well-earned. Its latest offering for small businesses offers a complete protection service for anything your computer can possibly go up against: from viruses to fraud.
In the past, it's been criticised for being overly unruly and large, clogging up your computer with its size. Today, McAfee remains a standard bearer for security software while slimming down slightly – giving your operating system the chance to work rapidly.
Norton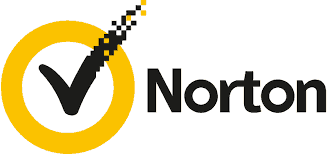 A sizeable chunk of the appeal of the Norton 360 Deluxe is their well-rounded approach to computer security.
They're aware of the uniquely modern security challenges facing businesses that are reliant on the internet.
SafeCam for PC will give you peace of mind that no one has access to your webcam: whether you're running through plans with a colleague or chatting to a relative on the other side of the world.
They're also proactive about protecting your personal information. With their Dark Web monitoring service, they'll scour the dark web for unscrupulous actors attempting to sell your private info. They'll notify you straight away.