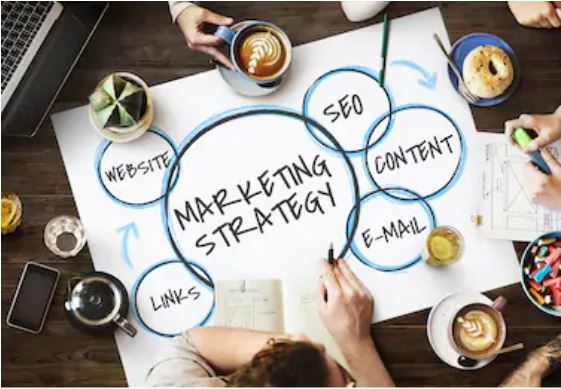 Selling a mobile home is not quite as similar as selling a traditional home. There are different concerns you have to take into account for a potential buyer. Some of these concerns usually regard location (although any home has this as a priority selling point), mobile home value, and also the accessibility that these mobile homes may have.
Mobile homes have a specific audience or market, so you want to be aware of who you are marketing them. Sometimes this can be younger people who want the freedom of the open road, or people who want less hassle dealing with their property. In any case, you can use these 4 effective marketing ideas to help sell your mobile home fast.
1. Excellent Photo and Video Content
Digital media content can help sell a home in the blink of an eye. If you do some research on home listings, you will notice that the ads that were most interacted with are usually well documented properties. Beautiful interior shots, well lit, good outside shots of the home or property, and very detail oriented for each individual room.
The point is that these homes sell well because they are presented well. Much like an open house, the use of online digital content with photos and video is a way to give a virtual home tour for prospective buyers. This is an invaluable tool that can be used for selling a mobile home too.
The difference with a mobile home is that they are significantly smaller than traditional homes or properties, so taking photos of the interior will only account for so much of the content. If it is a mobile home capable of being towed, then consider getting creative and using aerial drone shots or scenic background photos to entice buyers with pleasing imagery.
2. Get Help From Mobile Home Sales Experts
One of the best marketing ideas is to outsource the work to certified pros. There are a lot of dedicated property marketing teams or mobile home realty groups that are well versed in this area, so their advice or assistance is worth acquiring.
If you have a mobile home that is ready to sell, but you are not entirely sure how to get it on the market, or where to start, then you should consider seeking some consultation from an expert. It never hurts to get advice from people who have experience with selling a mobile home. If you are trying to sell it fast too, then this might be a good option for you.
3. Market the Potential
Mobile homes are usually viewed as a smaller investment, so people do not naturally think of them as a good property to sink their time or money into, but this is untrue. If you are trying to sell your mobile home, then you should try and market the potential it has.
Create the narrative for your potential buyers that it can present a great investment opportunity as a rental property, or that it can be a home to flip. The tricky part about marketing it as a home to invest in and flip, is that you do not want to come off sounding like it is run down, in fact, spruce up the mobile home as much as you can by yourself with small fixes and clean it up inside and outside.
Getting rid of any debris in your photos will show that it is already livable, but definitely open for some improvements to increase the resale value if they choose that route.
4. Ad Placement 
Putting up your own listing is advised, even if you get help from a mobile home realty specialist. The best part about the internet is that you have a very open set of places to advertise. Social media is free, and will attract potential buyers in your area. You can do this on your personal page, or create a listing ad on a realty page for your area.
Likewise, consider putting up personal ads on backpage sites, in newspapers, and you can always use the tried and true method of putting up for sale signs around town. Some of these are free, like ads on the internet, but some will cost a tiny fee, but it is worth it to get the word out.
Selling a mobile home does not have to be a difficult task. In fact, the opposite if you consider the tips for quick and easy marketing ideas to sell your mobile home. All it takes is a little know how, which you have learned here, and some effort on your part.
_______________________________________________________
Interesting related articles:
Video – What is Online Marketing?