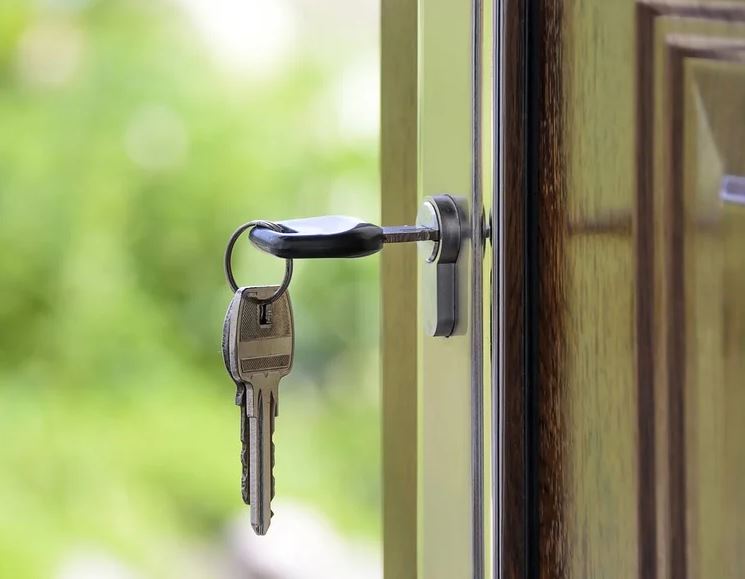 There are several reasons why you may want to sell your house and even more reasons why you may want to do so as fast as possible. For instance, you are getting married and you can use the money from the sale of your old home to buy a new one for you and your spouse to start a family. It can also be that you have already accepted a job offer that is thousands of miles away from your current location and you can use the money from the sale to make the move and get yourself settled in a new place.
Regardless of the reason why you need to sell your house and why you want to do it fast, the tips below will surely help you meet your goal.
Offer Your Property to an Investor Buyer
Another way to sell your property fast is to find an investment company rather than go for a direct buyer. In the process, there will be no banks or lenders involved because the investor buyers will buy your home in cold cash.
However, before selling, you must first determine whether your property has minerals in the land underneath the property, and if so, you need to properly determine the value of these mineral rights.
These cash home buying companies act as middlemen who already have a line-up of potential buyers on their end. The real estate experts behind FL Cash Home Buyers, LLC suggest that you go for a reputable cash home buying company who will be able to take care of all the paperwork while guiding you through the process. In this case, you can sell your house regardless of whether there are damages that you have left unrepaired, or you simply need to have the cash immediately.
Find a Top Real Estate Agent
Selling your house to a wholesaler may prove to be the most viable option if you want to get the process over and done within a matter of days. However, finding a great wholesaler may prove to be tricky. This is where finding a top real estate agent comes in instead. The best agents will be able to help you sell your house for a top dollar in the shortest duration possible because after all, their earnings depend on the sale too. But what should you look for in a real estate agent?
One of the things that you should look for in a real estate agent is whether they have extensive knowledge of the local market. In this way, you are sure that you will be able to get a fair price for your property. This is because the agent will be able to give you an insight into what you should be listing your home for.
If an agent comes highly recommended, then there is a great chance that he or she is one of the top agents in your area. Thus, make sure that you solicit recommendations from your network or from people who have already sold their properties in your area. Ask them about their experience with the agent that handled the sale of their property. There is also the option for you to research online and read reviews of top agents who you can work with.
Since you are looking into selling your house fast, you should be looking for a listing agent rather than a buyer's agent. The latter is the perfect person who will be able to help you in case you are looking for a property. Thus, in finding the top real estate agent, make sure to check their designation because you may end up working with a buyer's agent rather than a listing agent if you don't perform proper research beforehand.
More often than not, real estate agents in a certain area charge a uniform fee, that slightly varies from one agent to another. In case an agent charges for a significantly higher fee than the rest, then don't be afraid to ask what you will get in return for their service, aside from helping you sell your house. Otherwise, try to negotiate with them and see if they are amenable in lowering down their rate, especially if you are selling a home that can command a high sale price.
Aside from checking the rate of a real estate agent, you also need to scrutinize what comes with the contract that they offer. As much as possible, go for an agent with a reasonable contract length, which is typically around 90 days. If you commit to a long contract, then the sale of your house may also take a longer period.
Reduce Your Price Dramatically
If you want to sell your house fast, then you can do so by reducing your price dramatically, depending on the current state of the market. This means that you need to reduce your price not only by a couple of thousand dollars but by tens of thousands. This proves to be a better move rather than removing your home from a listing and then putting it back again because buyers will still be able to see the history of how long your house has been put up in the market.
However, even if you have already dropped your price, but your property is still more expensive compared to the other homes in your area, then a reduction in the price of your home may not make much of a difference. In this case, you may want to look into other options on how you can sell your house fast instead. Nevertheless, keep in mind that price is still a significant motivating factor.
Consider a Short Sale
There are instances wherein people who are under the water want to sell their property quickly particularly because their house is already considered as a distressed property. In this case, the value of their debt is now more than the actual value of their home, making the equity nonexistent.
More often than not, these distressed properties are threatened with foreclosure, such that you can ask the bank to do a short sale instead. This proves to be a better option than having your house foreclosed or getting evicted from your property.
Transfer Your Mortgage
In case your home is under a mortgage, you can also explore the idea of transferring your mortgage. However, this entails the need for you to look through your mortgage documents extensively because it needs to be assumable by another party who is qualified for the mortgage. The key is in finding the person who is willing to assume the mortgage of your home.
How to Prepare Your Home for a Sale
As soon as you arrive at a viable option on how you will be able to sell your house fast depending on your situation, the next thing that you need to do is to ensure that your house is ready for the sale.
When you have lived in your property for several years already, then there is a great chance that you have already accumulated numerous things all stored in your house. There is a great chance that you have not used most of these things in a long time. To prepare your house for a sale, make sure that you begin decluttering. In this case, you can hold a garage sale or post some of your belongings for sale online. This is a great way to discard the items that you no longer use. Otherwise, you can also give some of your stuff away to your friends and family, or better yet, donate them to charity.
Consider renting out a storage unit for the items that you want to bring with you during your move to your new house. This is to ensure that not only is your home clutter-free and ready for the sale, but it also looks spacious, without bulky furniture pieces that can hamper paths and walkways. You also need to eliminate distracting artwork or even empty bookcases. This will pave the way for more room for potential buyers to move around during an ocular visit.
Organize closets and storage cabinets
It is often the case that buyers tend to be curious about the storage spaces in a home, such that they will most likely open closets and storage cabinets. For this reason, make sure that you organize the contents of your storage spaces, particularly if these are not empty. This will create an impression on a potential buyer that you take care of your possessions, including your entire house.
To prepare your home for a sale, make sure that you depersonalize it. This entails the need for you to pack away your photographs or family heirlooms that will distract potential buyers from imagining themselves living in your house. The goal is to help them visualize the house as their future home.
Disassociate from your house
Aside from taking out personal items in your home, it is also a good idea to disassociate from your house. True enough, letting go of a home that you have lived in for years may prove to be difficult, but it is necessary if you want to sell your house fast. You need to put aside your emotions because, in no time, the new house that you will move into will also feel like home as soon as you have personalized it.
Remove or replace favorite items
Before you even reach the point of inviting potential buyers for ocular visits, make sure that you have already removed or replaced your favorite items in your home. For instance, if you intend to bring a certain piece of furniture with you when you move to your new home, then make sure to replace it with another one before showing your home to a buyer.
It will surely be difficult to tell a potential buyer that they can't have your favorite couch together with their purchase, particularly if they already fell in love with it too.
It can be difficult to market an untidy home, which is why you should exert the extra effort to clean your house and make it sparkle. If necessary, consult the services of professional cleaners to give your house the deep clean that it deserves.
Make sure that your furniture is free of dust and your windows are squeaky clean. Also, polish your bathroom and kitchen fixtures to make them shine and visually pleasing. Try to maintain the cleanliness of your house after its deep cleaning by vacuuming daily and keeping your bathroom or kitchen spotless.
If certain damages need to be addressed in your house, now is the perfect time for you to do so to ensure that you will be able to sell your house fast. Replace any cracked floors, countertops, or burned-out bulbs and patch the holes in your walls. Also, make sure to fix leaky faucets or replace doorknobs that don't close properly.
There is also the option for you to paint your walls in neutral colors. Be transparent of larger damages that need major repairs in case you will not be able to address them accordingly. These surprises can be the last thing that can suddenly break off an almost closed deal.
There are several ways of how you will be able to sell your house fast. For one, you have the option of selling it to a wholesaler or finding a top real estate agent in your area. There is also the option for you to reduce your price dramatically, consider a short sale, or even transfer your mortgage. With any of these options, you will surely be able to sell your house fast. Just keep in mind to prepare your home for the sale too.
---
Interesting related article: "What is a Wholesaler?"