I often get questions about what the anchor text is, how to use it, where to use it, and how often it should be applied in SEO content.
Since the anchor text is so important to branding your website for traffic growth, it is vital to learn as much as possible about this feature.
Keywords include anchor texts which allowed for key stuffing in the past to improve website rankings, but this has all changed. So, read on to learn more about the anchor text.

More About Anchor Texts
Quite literally, the anchor text is what it says it is. An anchor is something that attaches one object, or point, to another.
Within content, the anchor text is the word or phrase that you click on to direct you to linked content in a separate location.
Anchor text can be used to link web pages, documents, or other files in someone's Google Drive and also PDF documents.
Just a word of caution when you see an anchor text; hover your mouse over it to make sure that the site looks safe. If not, don't click on it. However, if you're on a site that you know well and trust, you're probably good.
Anchor Text Relevance
Your chosen anchor text lets your audience know what they can expect before they click on the link. Relevance is key here, so make sure that what you're linking your location to is meaningful.
The anchor text also informs Google search algorithms about the associated topic of your link. If it isn't relevant, it may be regarded as spam which will not be good for your site's reputation.
10 anchor text types
Generic anchors
Generic anchors are general words or a phrase that will direct the reader to a 'Call to Action'. If not a CTA, then the link will send you to general information at another location that somehow supports the link used.
Exact Match Anchors
The anchor which gives you an exact match uses a specific keyword that is targeted by the destination link. It is best to avoid overuse of this type of link because it can be seen as spam by Google algorithms.
Branded Anchor Text
When you want to build your brand recognition, this is the anchor text to use. Optimize this one but don't be tempted to overuse it, otherwise, it may also be recognized as spam.
This is important when linking to an EMD or exact match domain when a targeted keyword has also been used.
Influencers and well-known individuals are also seen as branded anchor texts by Google if they're associated with your business brand.
Brand and a Related Keyword
Brand names like Adidas are often linked with one of their products, such as running shoes.
A keyword or a phrase is typically associated with the brand for optimization, which supports building recognition of the brand name.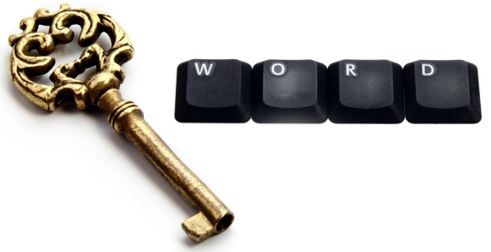 Partial Match Anchor
Partially matched anchor texts refer more to phrases than single keywords.
For example, you can use 'high-tech running shoes are good for exercising' if you're targeting the shoes.
Or, 'percolators can be used with ground coffee beans or filter coffee' if you want to target coffee beans. Essentially, the target keyword is associated with related words.
Related Anchor Text
Variations of the keyword are used here which amount to being partial matches to your keyword.
In other words, you don't use an exact keyword or phrase match to achieve the related anchor text goal. This is a useful strategy to use to avoid Google identifying your content as spam.
Random Anchors
Random anchors are indirectly related to your content. They aren't general but will refer to information that provides greater depth, or are remotely related. It is quite difficult to identify examples because there is so much variety in the use of random anchor texts because they are typically quite subjective.
Image Anchors
Google reads Alt text on images when it is included in the description of the image. It's important to include variety in your image anchor texts to optimize visibility online for your site's images
Basically, Google cannot identify what is in an image, that's why it relies on the alt text, which describes the image. Additionally, people with impaired vision, can better understand a content piece if text-to-speech software reads them the alt text.
When you diversify anchor usage, visibility improves, and Google identification of the image for SEO purposes.
Naked Links
Naked link anchor texts are simply the URLs that are copied and pasted from the browser bar into whatever copy you are using.
You will usually see this in the sources list articles posted on websites.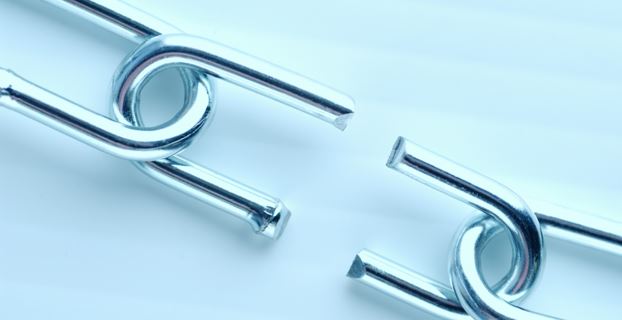 Long-tail Anchor Texts
Long-tail anchors texts are more like phrases or even sentences at times. They are also quite similar to partial anchors.
Essentially, these anchor texts contain the basic keyword together with a further description of this word which can include branding, be directly related, or simply be generic.
The Importance of Anchor Profile Counting
When it comes to building your anchor text profile for your homepage, aim for up to 95 percent of your links to be in the brand, URL, or natural group.
Build key phrases to about 10 percent, and only use five percent of exact matches. Aim for up to 45 percent on internal pages in the same category.
Build links up to 60 percent of a combination of key phrases, and only use up to 10 percent for exact matches. If you use this strategy, you're sure to boost traffic growth and avoid being cited for spam by Google.
Author Bio – Mary Derosa
"Mary is a passionate blogger and the chief editor at her own content marketing company PRable.org. Since college, she's been interested in break-through technology and technical writing about innovative products and services that change our everyday lives for the better. She's also interested in web design and photography."
---
Interesting related article: "What is a Keyword?"