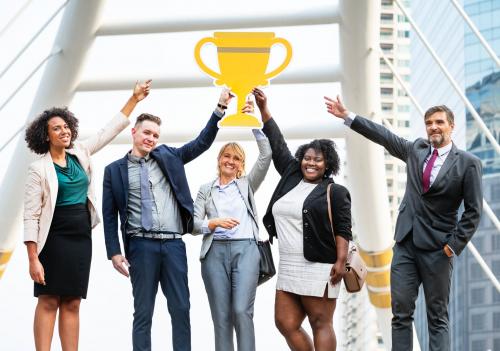 According to new research from the University of Exeter Business School, managers with empathy, integrity and trustworthiness are good for improving productivity.
The research team used a quantitative meta‐analysis based on 130 independent studies to test various different theories.
They found that there is a positive effect on organizational functioning when leaders focus on the needs of their followers.
According to the study published in the peer-reviewed academic Journal of Occupational and Organizational Psychology, servant leadership was found to have an incremental predictive validity over transformational, authentic, and ethical leadership.
Servant leadership is a leadership philosophy in which the primary goal of the leader is to serve. Unlike traditional leaders, servant leaders share power and put the needs of employees first, helping others develop and perform better.
"Our work shows that, as we expected, a 'servant leader' style of management which is ethical, trustworthy and has a real interest in the wellbeing and development of staff brings about real positives within the workplace," said Dr Allan Lee, the lead author of the report and Senior Lecturer in Management.
"Employees are more positive about their work and therefore also often feel empowered to become more creative. The result is a rise in productivity."
The researchers say that organizations would benefit by developing their current leaders into servant leaders.
"Given the results, we recommend organisations look to put 'servant leaders' into influential positions and that training programmes and selection processes are aligned to make this happen," added Dr Lee.
---
Citation
Lee, A. , Lyubovnikova, J. , Tian, A. W. and Knight, C. (2019), Servant leadership: A meta‐analytic examination of incremental contribution, moderation, and mediation. J Occup Organ Psychol. doi:10.1111/joop.12265
---