Shell unveiled an energy efficient petrol-burning concept car capable of averaging an impressive 89 miles per gallon which it believes could be a practical solution to driving in modern cities.
The oil giant's 'Project M' three-seater lightweight concept city car is based on Gordon Murray Design's T.25 city car.
F1™ designer Gordon Murray, engine experts Geo Technology and Shell scientists collaborated to co-engineer the vehicle's body, engine and lubricant to minimise fuel use and CO2 emissions.
---
---
According to Shell, "the result is a concept car that uses significantly less energy from its manufacture to the end of its life."
"You could build this car and drive it for around 100,000 kilometres before consuming the same energy it takes to make a typical SUV," says engineer Bob Mainwaring, Shell's Technology Manager for Innovation, who is leading the project.
"We used our expertise with leading edge products like Shell Helix to create an efficient lubricant which works perfectly in harmony with the engine."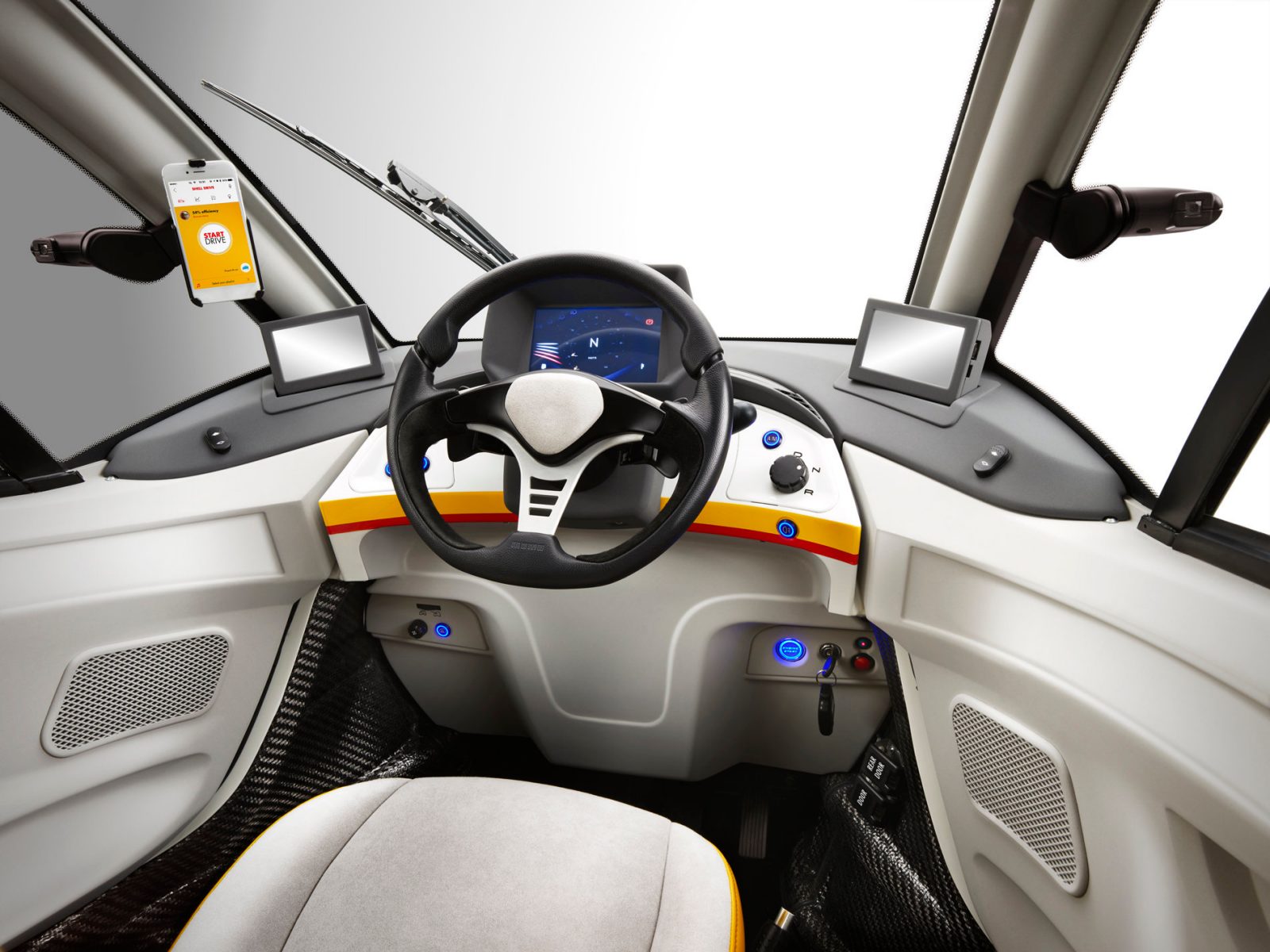 The car has a top speed of 110 kilometres per hour (km/h) but performs best at 50-70km/h. Independent tests revealed that the car emits at least one quarter less carbon dioxide than typical petrol-powered city and hybrid cars.
As the vehicle is made of recycled carbon fibre (weighing only 550kg), manufacturing the car requires up to 45% less energy compared to a "city car available today".
"The lower weight and the aerodynamic improvement has been a significant factor in increasing the efficiency. So has the engine lubricant collaboration between Shell and Geo Technology. By working together we've achieved far more than we could have done on our own," said Matt Brewerton, the lead project design engineer at GMD.
Shell itself has no plans to put the concept car into commercial production.