A 29-year-old alleged shoplifter died in Suffolk on Christmas Eve not long after his arrest. The man was arrested for shoplifting at Tesco Extra, Fordham Road, Newmarket on Christmas Eve.
The man became ill after being detained at Bury St Edmunds police station. The patient was taken to West Suffolk hospital and died at about 11 pm on Christmas Eve, according to hospital doctors.
The Suffolk Constabulary made the following statement:
"A full investigation into the circumstances around the man's death is under way and a postmortem examination will be held in due course. As is standard procedure where there has been a death following police contact, the Independent Police Complaints Commission has been informed."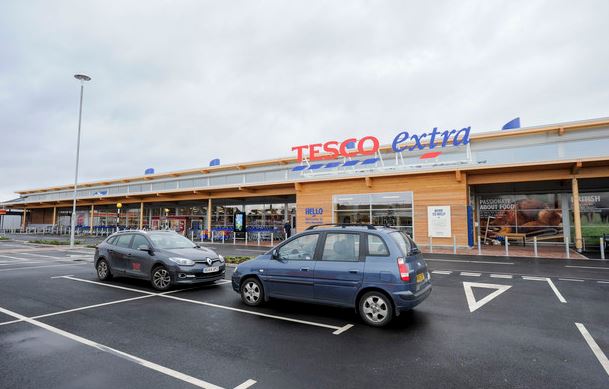 The 29-year-old man was arrested at this Tesco Extra in Newmarket.
The Independent Police Complaints Commissions (IPCC), which has launched an investigation into the incidence, said:
"IPCC investigators are in the early stage of the investigation and were deployed to the post-incident procedures following a mandatory referral from Suffolk police. The IPCC is in the process of reviewing CCTV evidence and speaking with anyone who had contact with the man or who may have witnessed the incident."
---
---
"The man's next-of-kin have been informed and are being offered support at this difficult time. Investigators would like to speak to anyone who witnessed the man interacting with store staff prior to police arrival and his subsequent arrest outside Tesco, Fordham Road, Newmarket, at around 6pm on Christmas Eve."
"Anyone with information is asked to contact the IPCC via Suffolk Police on 101, quoting CAD number 309 of December 24."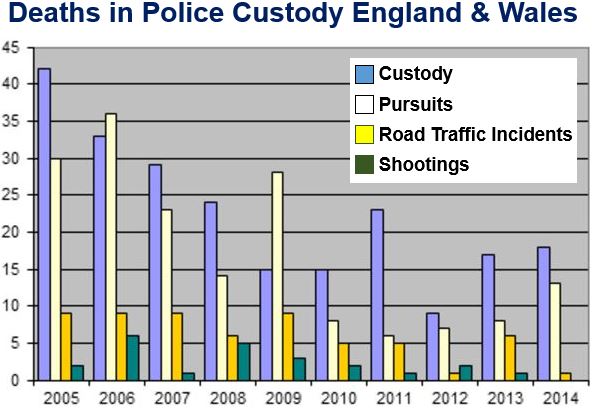 Image: inquest.org.uk/graphs
Deaths in police custody 2015
According to inquest.org.uk (INQUEST), a total of 15 people have died while in police custody in England and Wales so far in 2015. From 2005 to 2012, the numbers declined significantly, and since then have been rising.
INQUEST says its figures are derived from its monitoring and casework and are independent of those produced by the IPCC, the Home Office and other government agencies.
Police custody deaths, according to INQUEST, include those that occurred while the person was in contact with police, regardless of whether they have been arrested, or that happened shortly after that contact.
The death might not have occurred inside a police station, as happened in this case, when the Suffolk man died in hospital. "We do not include self-inflicted deaths following contact with police or deaths as a result of domestic violence where the police have been involved," INQUEST added.