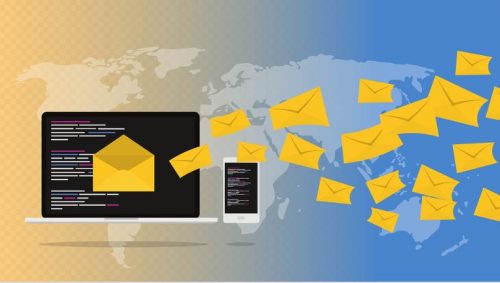 Cold email is a purpose-driven business communication or contact strategy that isn't only used by sales teams around the world; it can be used by anyone who intends to let someone know about themselves.
For businesses, this is used to reach those who don't know your brand and haven't been your customer. It gives a larger audience new perspectives and information about your offering that they didn't know about and so never considered your business as such.
It builds confidence in the customer, gains their attention, builds a rapport for long-term relationships and loyalty, and helps earn their trust.  
Now, this whole process is getting modernized, and like everything, AI has been a big part of that transformation. It helps businesses write effective subject lines and the email body, optimize and then automate the sending process. It looks at customer data and behavior and can make personalized decisions based on those.
It increases revenue through better open-and-click rates and improved conversion and marketing campaigns. But it also decreases the cost and time you'd have otherwise invested.
Here are some significant benefits of AI being used in email marketing:
Writing the perfect draft. 
AI generates the most natural language for every kind of customer and implements that to produce the most effective email you can send. And the results have been proven better than most generic human efforts.
This unmatched efficiency is the almost unending pool of data it can tap into and match the image and voice you want for your business.
AI implements deep learning capabilities to make emails that'll resonate with your target audience. The sheer minute personalizations that AI can provide are much superior to any human resource. That way, customer engagement flourishes, and revenue conversion shoots up.
Optimizing deliverability 
AI can put your current marketing campaigns and fragment them into many sub-campaigns. This will result in better outreach. In addition, the restructured system makes the emails reach more of the target audience with much better deliverability. 
Through AI, you can even plan the sending frequency and specific timings. You can schedule the emails at an individual level, meaning the potential customer will receive them at the best time to open and click. 
You can modify, update, clean up your databases, and add more leads to the system as it grows. This give-and-take of data keeps improving the deliverability further, and you give it a nice push with cold email software.
Making better newsletters
AI can help greatly in another aspect of cold email marketing, which is smartly created and hyper-personalized newsletters. The emails will only provide content that can assimilate and attract a specific individual and their tastes. This will naturally enhance customer engagement. 
Most marketers believe that personalization is the way to go for long-term engagement. AI can streamline the whole procedure, check and analyze customer profile data and behavior patterns, and then predict their future buying decisions. All those insights take their place in the email, giving the whole affair a personal touch of respect and value.
Automating email creation and copy
AI can automate the whole process of email copying. As a result, it gets quicker and easier to compose the perfect email. AI software uses deep machine learning, pre-written and pre-curated copies, blogs, and images to comprise emails optimized to a tee. 
The emails become on-point, no-nonsense, and use all the right resources to drastically reduce the time it takes to compose top-quality emails that will go straight to the customer's heart. And all of this precision is achieved without ever destabilizing the ongoing campaigns.
Providing better subject lines
Subject lines are one of the most crucial aspects of cold email marketing plans. A perfect subject line differs between a response and rejection or deletion. Every recipient will be tempted to click and open the mail if it has enough appeal in its subject line. 
AI algorithms can help in that regard too. It can suggest the most successful ones that generally draw more click-throughs. 
But the best thing about an AI-based campaign is the ability to analyze their performance and assess them against the competition to know your progress. If it's not up to your expectation, it's time to shake things up and change the subject line to something even better.
Conclusion
Cold email marketing is one of the businesses' most common strategies to connect with new customers. Now, it's impossible to plan for each and every potential customer in normal circumstances. But AI gives the power of personalization that will undoubtedly be the future of marketing.
---
Interesting Related Article: "Why You Need A Customer Loyalty Program And How To Build One"