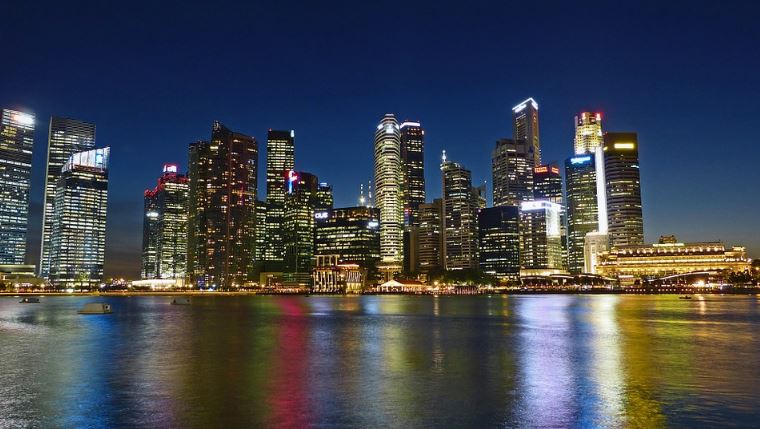 There is an Asian country that favors the establishment of foreign companies and also presents itself as one of the most open economies in the region – in fact, in the whole world. It is one of the world's main international financial centers and is described as the country where it is easier to do business, according to the World Bank. This is Singapore, the smallest state in Southeast Asia
Despite its small size, Singapore has attracted the attention of many European companies. The European Union and Singapore have signed a free trade agreement. Negotiations for EUSFTA (EU-Singapore Free Trade Agreement) started in March 2010. It is the third EU trade agreement with an Asian nation after Japan and South Korea, and the first with a member of the Association of Southeast Asian Nations (ASEAN).
Singapore – an economic powerhouse
Singapore is one of the most open economies in Southeast Asia and acts as an economic driver in the ASEAN region. Opening up to foreign companies is a good gateway to access the giants of India and China. Machines and mechanical appliances are mainly commercialized, but other sectors are also gaining weight, as is the case with agri-food.
SMEs (small-to-medium enterprises) dedicated to infrastructure construction can also find a way to grow in this industry, since it has been listed as the best economy to invest in this sector. This is partly due to a population which is predicted to grow by 5.5 to 7 million inhabitants by 2030. To meet the expected increase in demand for services, the Government is planning various infrastructure projects, including transport, communications, energy.
In order to develop their international activity, companies can also count on five free zones where goods can, in general, remain for a maximum of 72 hours in local facilities.
Breaking into the Singapore market can be done in several different ways. A business can enter into, for example, a franchise arrangement, or it may prefer to seek a more direct route. Until now, the formula most used by SMEs has been the signing of a distribution contract. To do this, a strategic package must normally be negotiated between the provider and the local partner. In this agreement, aspects such as the sales process, product positioning, price, and promotional policy are valued.
Build relationships
In Singapore, they prefer to do business with someone they know. If you're looking to start a business in this country and have plenty of business ideas to start in Singapore, this means that you, as a foreign entrepreneur, will have to forge relationships with local companies. English is the main business language across the country.
In Singapore, more importance is given to non-verbal communication than in most Western cultures. Therefore, you must pay attention to your tone of voice, body posture, and how you use your arms, hands, legs, and feet.
Singapore is a melting pot of different cultures. The country's main ethnic groups are Chinese, Malaysian, and Indian. If you are planning to give business associates gifts, you must first check out what is pleasing and offensive in each culture.
Singapore's market opportunities and business-friendly environment have attracted hundreds of companies from all over the world. Apart from traditional businesses, hi-tech companies have also settled in the country in large numbers. As in any new marketplace, there are always special conditions that require each party involved (especially digital-based businesses) to become familiar with the steps to do SEO in Singapore.
Video – What is a market economy?
Singapore is one of the world's best examples of a market economy, i.e., one where prices are set by supply and demand, and not central government.