Singapore plans on deploying autonomous buses on public roads by 2022.
The aim is to provide better connectivity for residents, the country's Ministry of Transport said in a statement on Wednesday.
The full-sized driverless buses, measuring 12 meters long, can accommodate about 80 passengers and are equipped to charge at a bus stop or depot.
They will initially be tested on less crowded roads in the Jurong West region alongside human-driven public buses during off-peak hours.
The trial is a collaboration between the Land Transport Authority and Nanyang Technological University (NTU).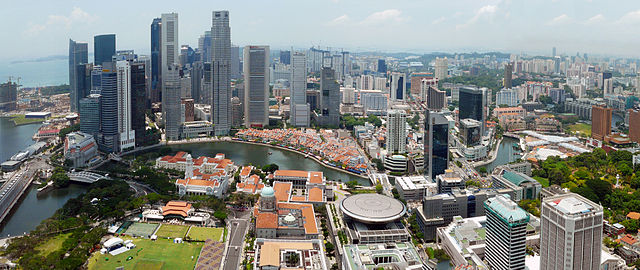 "AV technology will transform urban mobility, how we move about in the city. It is especially promising for Singapore because it can help alleviate the tight land and manpower limits that currently constrain our land transport system," Transport Minister Khaw Boon said during a launch event.
"We expect that the autonomous vehicles will greatly enhance the accessibility and connectivity of our public transport system, particularly for the elderly, families with young children, and the less mobile."
"Our land transport constraints may help us become a global player in urban mobility solutions. What works here is likely to also work in other cities," said Mr Khaw.
Mr Khaw said that there are least 10 companies currently testing autonomous vehicle technology in Singapore
"Current efforts worldwide have been focused on cars," NTU's vice president of research Professor Lam Khin Yong told Channel NewsAsia. "So, this autonomous bus trial is the first of its kind in Singapore that will aim to improve road safety, reduce vehicle congestion, alleviate pollution and address manpower challenges."