Sky Deutschland, Germany's pay-TV provider, has told its minority shareholders to turn down BSkyB's offer. Given that BSkyB is a majority stakeholder in German company, the advice was simply a token gesture.
In July, BSkyB (British Sky Broadcasting Group Plc) agreed on a deal with 21st Century Fox, the Murdoch-owned business that controls Sky Deutschland, to buy a 57% stake for ₤2.9 billion ($4.7 billion). BSkyB wants to buy the remaining shares and has offered to purchase them at €6.75 each.
Last year, Fox took control of Sky Deutschland. James Murdoch, Rupert Murdoch's son, is chairman of the supervisory board.
With such a tiny premium offered, it is doubtful whether any of the remaining shareholders will be interesting in selling.
Sky Deutschland's management, along with Bank of America Merril Lynch, who are advising the German company, said the offer fell far short of its true value.
Sky Deutschland and BoA wrote in a joint statement:
"The management board and the supervisory board believe that the consideration offered by the bidder does not reflect the full potential and thus intrinsic value of Sky Deutschland's business."
The German company did not say how much BSkyB should offer the minority stakeholders.
Other shareholders of the German pay-TV provider, including Taube Hodson Stonex Partners and Odey Asset Management LLP, have both said the €6.75 offer is far too low.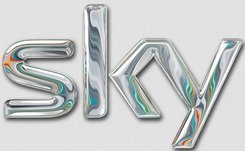 Sky Deutschland shareholders want a higher offer.
Merger to go ahead regardless
While acknowledging Sky Deutschland's statement, BSkyB pointed out that the deal was sealed. "There is no minimum acceptance to our offer and we look forward to completing the acquisition of Sky Italia and a majority of Sky Deutschland later this year," it wrote.
Jeremy Darroch, BSkyB's CEO, said in a presentation to investors that his company does not have to buy the remaining shares for the deal to go ahead.
Brian Sullivan, CEO of Sky Deutschland (an ex-BSkyB manager) and the only Board member who holds shares, repeated yesterday that he was not going to sell them. Harald Roesch and Stefan Jentzsch, two supervisory board member who own shares, also said they would hold on to their stake.
People familiar with BSkyB's affairs said the company will still be able to pursue the merger of Sky Deutschland and Sky Italia. They say its 57% and 100% respective stakes will be sufficient.
The deal with Fox would transform London-based BSkyB, which is 39% owned by Fox, into a pan-European satellite and cable business with nearly 20 million subscribers.
European antitrust regulators last week approved BSkyB's Italian and German takeovers, saying the two deals would not undermine competition.