Sky announced that it has launched its very own in-house virtual reality (VR) production studio.
Sky says that its VR Studio will offer consumers fully immersive VR content set to put viewers "right at the heart of the action."
The company will be rolling out its first pieces of VR content this Friday; two '360' videos shot during the recent Formula 1 testing in Barcelona, Spain.
Virtual reality technology is software that creates simulations that users can enter. The user feels that he or she is in this virtual world.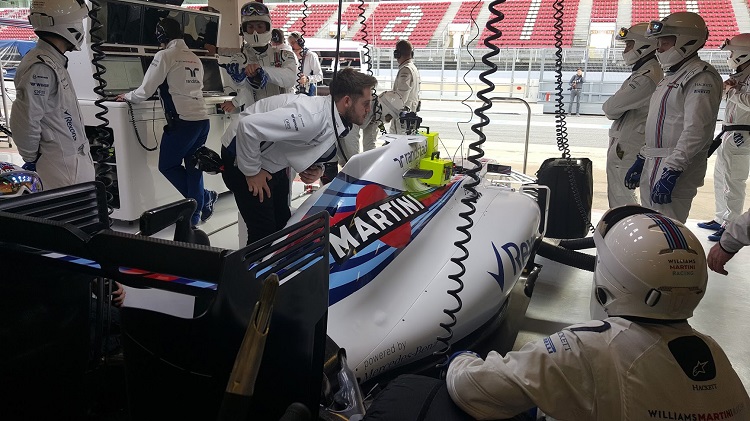 The content will give Formula 1 fans a glimpse of what it's like to be a part of the team, with footage of test drives on the track, the pit line, and the team garages.
The videos were produced in conjunction with Formula One Management and Williams Martini Racing. They will be made available via the Facebook 360 Video platform. It will also be available on the Oculus platform, and viewable on the Samsung Gear VR and Oculus Rift headsets.
Sky says that it plans on eventually launching its own dedicated VR app.
"VR technology is moving at an incredible pace"
The broadcaster has showed an interested in the technology for some time now. It has been been testing VR over the past few years – experimenting the best ways to produce 360-degree content.
Gary Davey, Managing Director, Content at Sky, commented: "The Sky VR Studio allows us to add a new dimension to storytelling, taking viewers to extraordinary places and offering a unique perspective on a whole host of events. The development of VR technology is moving at an incredible pace and excitement is building about its potential.
"Our expertise across a wide range of video content, from original drama to live sport, gives us a unique ability to bring VR to life for customers. This is just the start and we're looking forward to creating more amazing VR content and exploring the possibilities with our tech and content partners."
Richard Nockles, creative director of Sky VR Studio who has been working in VR for around six years, said: "We're still learning the rules of VR, how to make it work and elicit an emotional engagement with viewers.
"Every six months the cameras change, the viewers improve, this is an exciting time for VR and we want to be able to find what works and shape
the technology."
Sky's move into VR represents a major step for both the broadcasting and VR industry; showing promise of the new technology being used in applications beyond gaming.
The head of Sky VR Studio, Neil Graham, said: "Why now? The platforms are now ready to make this stuff happen and to test the boundaries of what is possible."
Richard Nockles added: "Is 2016 the year of VR? Probably not. But it will gain greater recognition this year, meaning 2018 is likely to be the year of VR. When the gear is lighter and smaller and the experiments are over, allowing the story writers to come in."

Sky says that it will produce VR content across all genres.
According to Sky, its VR studio plans on creating new content across all genres, including:
"A unique perspective on heavyweight boxing, taking viewers inside the ring as Anthony Joshua bids for a world title

"Following Team Sky as they set their sights on retaining their Tour de France crown

"Plus further exclusive VR content across a range of news, arts and entertainment programming"