The Internet made it possible for people in different regions to communicate quickly. Before, it would take anywhere from a few days to a few months for a letter sent through 'snail mail' to reach its receiver. Today, this situation has been surpassed with the advent of email, as it's now possible for letter receivers to read or view messages sent seconds ago.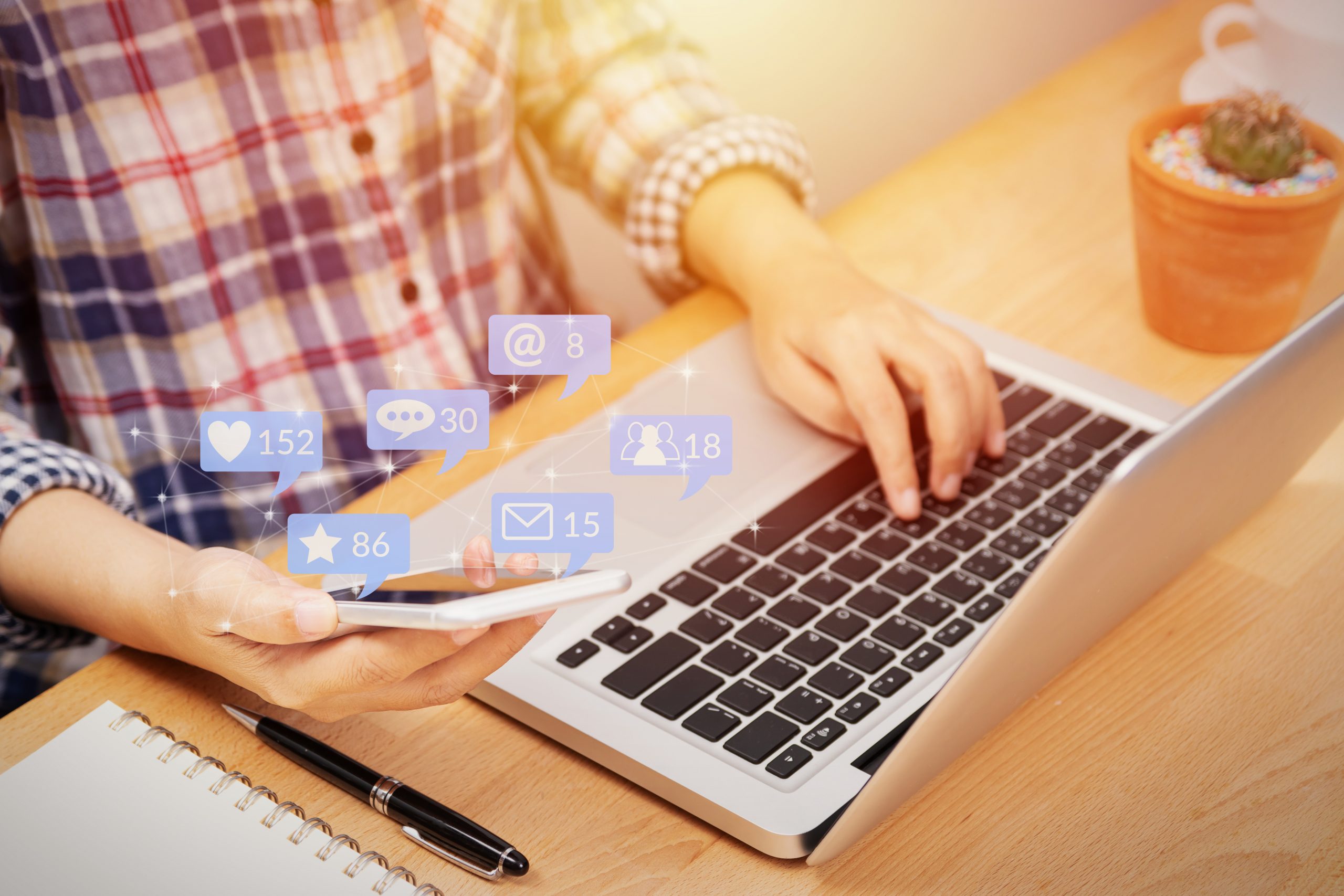 An even faster way of transmitting messages is using online social media platforms to reach practically whoever and whenever even coming from wherever. One sector that finds this swiftness useful is the global business sector.
With businesses these days, one way to reach their target communities quickly is through social media engagement. Several modern enterprises are now getting into the social media scene to promote their business and communicate with potential and existing customers.
What Is Social Media Engagement?
As its name implies, social media engagement involves various processes that directly allow business entities to engage or communicate with their target customer base. It's also possible to measure the efficacy of one's social media presence through actions made and received in such processes.
In the digital age, this process has already morphed into a viable technological industry of its own, thanks to evolving information-communication practices. Engagement, in this essence, isn't restricted to merely replying or communicating through emails or SMS. People engage with each other in social media networks by performing platform-specific tasks such as clicking 'likes' on Facebook or 'hearts' on Instagram, sharing posts by retweeting them on Twitter, or generally 'following' a public account of anyone on any social media platform.
For example, a sports-oriented business could run a social media page and create sports content posts targeted for their niche markets, primarily for their audience to view and enjoy. But it is hoped that the business' online following would elevate their online interactions by posting comments, liking the content, and—the ultimate goal—sharing the content in their respective social media networks. All these actions constitute engagement.
How To Use Social Media Engagement In Business?
It seems that everyone, including big and small businesses, has a social networking account in the major digital platforms. If you're one of the entrepreneurs now trying out social media engagement for your business, do you know how to communicate effectively with your target audience in social media?
Here are three ways to help you in that regard.
Promotions
Giveaways and promotions are among the many social media engagement styles you could consider for an easy strategy. Generally, people can't resist the word 'free,' and '50% off' doesn't sound bad, either. Sports-oriented businesses who could tap the fan base of sports teams could give away signed sports memorabilia, for instance.
Much as it's an easy strategy to do, you still need to build trust with your followers, first and foremost. Remember to keep the tone of your message friendly and light. You could also consider avoiding giving promotions until you already achieved a relatively sizable follower count, though there's no particular number to follow in that regard. While some social media strategists would advise that the number is 1,000 likes on Facebook or 10,000 followers on Twitter, smaller businesses could target smaller numbers in the beginning.
Customer Service
Social media isn't only about promoting a business. Social media is all about communications, after all, so you can directly converse with your customers through various platforms. Therefore, you could harness the power of social media to directly address your clients and their immediate concerns.
To this effect, various social media portals have messaging platforms, allowing people to communicate with brands and vice versa. When implemented properly, your brand could become that good neighbor who listens to various concerns. Keep in mind that a loyal consumer might be more valuable than a come-and-go client. Repeated sales transactions require nurturing, and that includes answering the 'cries for help' of your consumer base.
Furthermore, you should answer concerns as quickly as possible. In today's fast-paced media-fueled world, people generally don't like it if it takes too long for a customer service representative to address their inquiry. Thus, it would be best if you served your customers immediately.
News And Updates
Loyal followers tend to like and follow their chosen brands to fill their social media feeds with brand updates. Hence, one way to communicate and engage with potential and existing social media followers is by posting updates frequently.
To do this strategy, consider following a strict schedule to give your followers something to anticipate during a specified time. For example, you could publish a daily news summary every 7 p.m. or do smaller news bytes several times a day. The scheduling will depend on the type of business you're running and the kind of information you want to share.
However, it might be easy to forget to post if you're a solo entrepreneur handling the company on your own. It could lead to losing your loyal followers' interest if they wait for nothing. You can remedy this issue by hiring a reliable social media advertising company to help plan your social media schedule. Another option is to use a social media scheduling app, a software that allows you to schedule posts in advance on various social media platforms.
Conclusion
Social media engagement allows businesses in relatively any industry to communicate with different audiences quickly. Use promotions, post updates, and build communities by engaging with your social media following. In turn, you could grow your loyal follower base, which leads to eventual business growth.
---
Interesting Related Article: "Social Media Tips for Your Business"