Is good management one of the factors behind a successful hospital? Indeed hospital management plays a great role in making your hospital successful. It has been confirmed in one of the studies that 70% of successful and well-known hospitals in America focus more on hospital management and make efforts to provide quality service to their patients.
The basic purpose of hospital management services is to look after and maintain all the functioning parts in the hospital including the facilities provided to the patients, hiring the professional and competent doctors and staff with good behaviour, looking after operation theatres, giving concentration to the interior of the hospital, keeping an eye on the cleanliness and maintaining electricity and financial budget. Not just that but hospital management keeps all the records that include the time of patient's admission and discharge, the history of their patients, the medication and the reports of patient's recovery. 
Hospital management is a strenuous job, to run your hospital effectively it is necessary to keep track of even minor things. And your priority should be to fulfil the needs of your patients as their satisfaction matters a lot. Hospital management has become so important that nowadays universities are providing courses for medical and non-medical students to learn hospital management and there are many hospitalist management companies, who would take the responsibilities of your hospital, their professionals will organize and supervise all the things, face the challenges and will take decisions for the betterment of your hospital. 
Furthermore, I'm going to share some helpful tips for improving hospital management.
•Have a well-updated plan for your hospital
Make some plans or set goals for your hospital. As the goals give you direction and help you to move forward. Work on your goals by making plans like setting strategies for a year and working on them. Make policies and maintain those policies. Keeping the hospital and patients' needs in mind, you can update your plans and policies.
•Identify the past failures
Failing is a part of life and careers. But identifying the shortcomings and problematic areas of the hospitals and working on them makes a great difference. Focus on the areas where there is a need for improvement, you can also take help from the best Hospitalist management companies as they are professionals and experienced.
•Creating a well-managed care system
You need to implement a well-managed care system in your hospital. This system will help you to run your daily tasks on time smoothly and efficiently. Well managed care system attracts the patients as well because in a managed system, the physicians will be committed to being punctual, operations and surgeries will happen on time, the medicines should be in stock, the patients will discharge on time and everything will be in order.
•Facilitate your patients and be patient-centred
Work to make your patients satisfied and happy. Your patients are your clients. If you won't make them satisfied they will rush elsewhere. Therefore, you should
Facilitate them, 

Take good care of them, 

Hire well educated and professional doctors

Hire well-mannered and responsible staff

Take care of patients' hygiene

Provide cleanliness all around 

And sanitize your tools
•You should train your staff
Whenever you hire new staff, it is essential to train them in both technology and management so that they can become competent. Everything is rapidly becoming digital therefore, having technology training is a must. If you don't have time to train your staff yourself, you can take help from hospitality management companies as they provide professional staff. 
•Maintain communication gap
Communication is the key factor in understanding the needs of one another. Lack of communication between the doctors, staff and patients can lead to poor management in the hospital. It is necessary to communicate and clear everything that is in your heart as communication increases the relationship. 
•Use innovative technology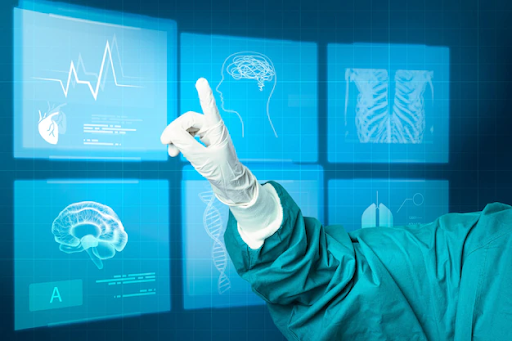 It is important to have an automated system in your hospital for good management. These systems will help you to keep a record of everything and help to avoid mismanagement. 
•Take feedback
Don't hesitate to take feedback from your patients, doctors and even staff. The feedback helps to improve things.
Endnote
Don't you think hospital administrators just need to think about what their patients want from them? What are their expectations? Naturally, patients want proper care, they expect good behaviour from the physicians and the staff,  they want a hygienic environment, and clarity on single matters, they want their checkups to be on time, and they expect loyalty from hospital management. All these things can be maintained with coordination and supervision.  If your hospital needs any help, You can contact Hospitalist management companies, they understand patients' needs. They will supervise, manage and will take the responsibilities of your hospital work. They are professional enough to deal with patience and most importantly they are experts in operating and maintaining the technical system for keeping the record.