SoundCloud has expanded its new listener subscription service to the United Kingdom and Ireland as part of an effort to compete with other music services such as Apple Music and Spotify.
The audio distribution platform based in Berlin, Germany, has 175 million monthly listeners. It recently struck licensing deals with all the big music rights holders (UMG, Sony, Merlin, Warner and others), allowing it to roll out subscription services and begin monetising.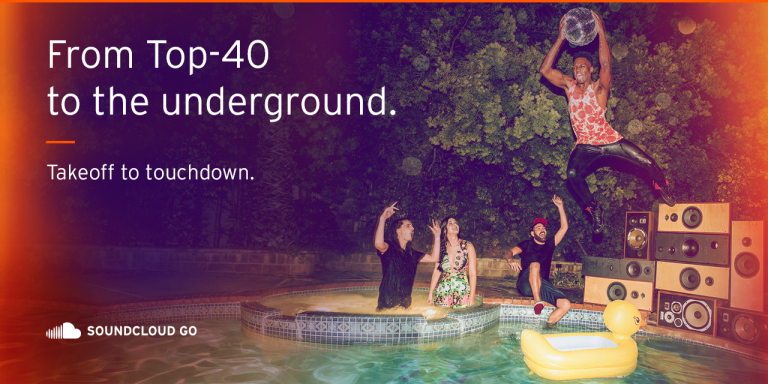 The new service, called SoundCloud Go, costs £9.99 per month in the UK or €9.99 in Ireland on Android and £12.99/€12.99 on iOS. It offers an expanded catalogue of more than 125 million tracks (ad-free), in addition to features like offline listening – allowing users to listen to content without a cell signal or internet connection.
The service launched last month in the US, but SoundCloud hasn't provided much information on how well received it has been. Eric Wahlforss, SoundCloud's co-founder and CTO, was quoted by TechCrunch as saying: "The overall feedback is extremely positive, and we're hugely excited," but that's all he had to say.
Creators will be paid for the work they share
"Creators are, and always have been, at the core of everything we do," said Mr Ljung, SoundCloud's chief executive. "It's through this monetisation of the platform . . . that we will eventually enable them all to be paid for the work they share with the world."
In a blog post announcing the UK/Ireland roll-out SoundCloud said: "As part of our ongoing commitment to building an ecosystem where creators have opportunities to be paid for the work they share, beginning today, the free SoundCloud listening experience will now be supported by advertising in the UK and Ireland.
"And just like in the US, we are sharing part of that advertising revenue with a growing number of creators. When you hear an ad, artists get paid."
---
---
Worldwide expansion is in the pipeline
According to Reuters, Wahlforss said that SoundCloud plans on introducing the new service to other markets around the world over the next couple of years.
"We are planning to roll out to multiple territories this year. We are looking at a couple of years to really take this to the whole world," he said.
The music-streaming business has boomed over the past few years. In 2015 consumers spent $5 billion on music streaming subscriptions, 70 percent higher than the year before.