Starwood Hotels & Resorts Worldwide Inc announced that it received a $13 billion cash offer from China's Anbang Insurance Group Co – more than what Marriott International Inc offered for the operator of hotel brands such as Westin, Sheraton, W Hotels and Le Meridien.
The offer by Anbang and private equity firms J.C. Flowers and Primavera Capital is 15% higher than Marriott's previously agreed cash and stock offer.
Anbang offered $78 per share in cash, or $13.16 billion overall, based on shares outstanding as of Feb. 19. According to Starwood, the bid is finding and fully financed.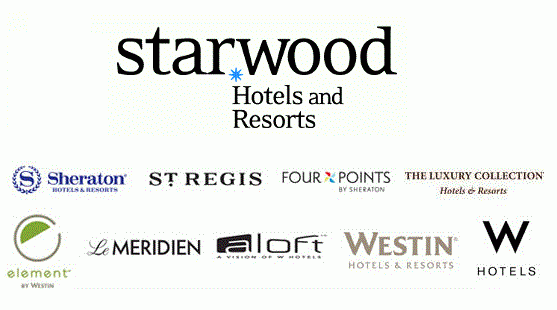 On March 18, 2016, Starwood notified Marriott that the Consortium's proposal constitutes a "Superior Proposal" and that Starwood's Board intends to terminate the Marriott merger agreement and enter into a definitive agreement with the Consortium.
Starwood said in a statement:
"Marriott has the right until 11:59 p.m. ET on March 28, 2016 to negotiate revisions to the existing merger agreement between Marriott and Starwood so that the proposal from the Consortium no longer constitutes a "Superior Proposal". Starwood will negotiate in good faith with Marriott during this period, and the Starwood Board will consider in good faith any changes to the Marriott agreement that Marriott may propose during this period.
"In light of these developments and the resulting need for Starwood to be able to provide sufficient time for the filing or mailing of additional information regarding these developments to its stockholders, Starwood is postponing its Special Meeting of Stockholders, which was scheduled to be held on March 28, 2016, to a date that we will establish after consultation with Marriott. Starwood's Board has not changed its recommendation in support of Starwood's merger with Marriott."
In some contracts and deals, people use the term uberrimae fidei. It is Latin for 'utmost good faith.'
Lazard and Citigroup are serving as financial advisors and Cravath, Swaine & Moore LLP is serving as legal counsel to Starwood.
Starwood also announced that its Board of Directors has set a record date of March 28, 2016, for the proposed spin-off of its vacation ownership business, Vistana Signature Experiences, Inc.
Immediately following the spin-off, Vistana will merge with a wholly owned subsidiary of Interval Leisure Group, Inc. ("ILG"). The spin-off and merger are expected to close on or around April 30, 2016.