You did it! You solved the problem, you found the answer, and the data confirms it. So now what? Now you have to prove it to everyone else. You could just tell people what you figured out, but it would really be better to show them. Presenting data in an effective visual format is the best way to make it persuasive and understandable, but this can be hard to do. Continue reading for tips on displaying your data.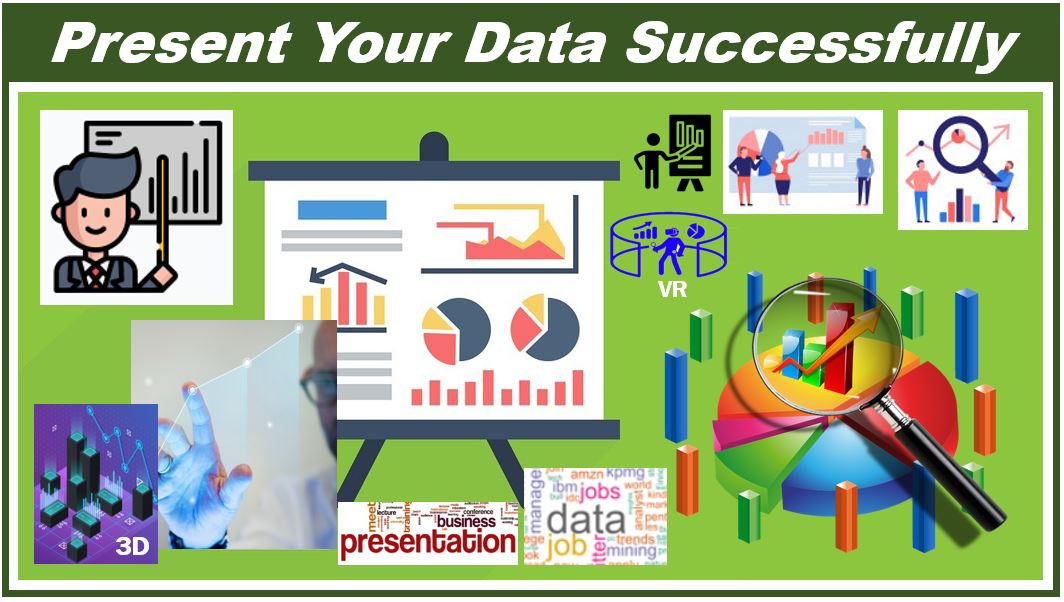 Make It Memorable
Find ways to make your data stand out. A great way to do this is to create a custom visual, something nobody has seen before. An original image or a unique way of showing what the data means is sure to stick in the minds of your audience, but it has to be done very well. It may be wisest in many cases to turn to the wonderful world of data visualization consulting to procure an amazing custom graph, chart, or image to make your data, and ultimately your point, remarkable and unforgettable.
Simple Is Better
Do not overcomplicate your illustrations. Try using multiple visuals for multiple points and keep each of your figures focused on just a single objective. Cramming too many points into one lone visualization can give your audience a headache and send them running rather than persuade them of its importance and prompt them to listen to what you have to say.
Use Words Wisely
When people view a chart or graph, they pay as much attention to the surrounding text as the graphics themselves. That makes those words all the more significant. With this in mind, it is important to consider each word very carefully.
Make sure the words you choose are correct, recognizable, and legible. Do not use rarely heard of or seen synonyms just because and do not take up valuable space with unnecessary language. Choose words that anyone can understand and that speak specifically, directly, and properly to what your data shows and tells.
Color It Up
Color is inviting. It draws and commands attention. You want to skillfully use color in your data chart or graph to emphasize and de-emphasize various parts of your image. The proper combination of bright, bold, dark, and light colors paired with shades of grey can make your data pleasing to the eye and more easily understood.
Make It Relevant
Make sure you choose the right type of image to pair with the story you want your data to tell or the question it is answering. It is even better to create a brand new graph or chart that uses elements that relate back to your data. For instance, show illustrated characters filled to different levels with color to demonstrate percentages for different groups of individuals instead of plain rectangular bars.
The bottom line is that data is great but it must be shown to people properly for it to be truly powerful. Present your data clearly, succinctly, colorfully, and suitably, to effectively capture and keep your audience's attention and win them over with your charts.
---
Interesting related article: "What is/are Data?"