The ebullience of its diverse culture, the varied landscape, and scrumptious cuisines make India a place worth exploring for both natives and tourists alike. When visiting it can be very helpful to review India's travel health advice too so that you can get the proper vaccines prior to traveling.
Nowadays, people are getting more informed and conscious of the environment, their demands are changing. Whether they are traveling, camping, hiking, or simply sojourning in a hotel, most people today have one thing on their mind – sustainability.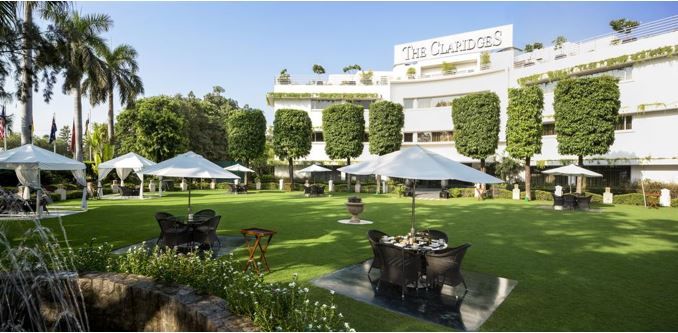 Even if it is a temporary abode, travelers these days prefer staying at places that are eco-friendly and adopt sustainable practices. They are becoming increasingly more responsible, intent on making sustainable travel choices.
"Moreover, with the rapid growth of the hospitality industry, the need to address all aspects of environmental sustainability through a well-thought-out strategy is imperative," says Suresh Nanda, Chairman of Claridges Group of Hotels.
Regarding the role of the hotel industry in environmentally sustainable tourism, the hotelier added,
"Hotels, tourism, and local community are interconnected which is why ethical hotel and tourism practices are vital for the preservation of the local culture and bring about stability in the social environment."
Sustainable practices boost customer loyalty
By being at par with customers' values towards sustainability and green practices, not only will it enable hotels to impact the environment positively, but it will also help them generate many loyal customers. If they truly want their guests to feel like they are being valued, it is crucial to scrupulously analyse property management and see the sustainable choices that have already been made and need to be made in order to let guests enjoy their experience as much as possible.
Associating environmental sustainability with the vision of the group of hotels that he leads, Suresh Nanda said that at Claridge's, they strive to provide what visitors seek by adopting measures to enhance their wellbeing, all the while trying their best to embrace a green lifestyle.
For him, the experience of a hotel stay goes beyond the idea of simply having a comfortable room. From offering a rejuvenating health centre for detoxification to a grand swimming pool and richly furnished rooms overlooking lush green lawns, Claridges Delhi focuses on offering its guests an au-naturel experience, even in the midst of the bustling city.
_________________________________________________________________
Interesting related article: "What is sustainable growth?"