Tata Steel is slashing a further 1,050 jobs in the UK in its latest round of job cuts, representing yet another blow to the country's struggling steel sector.
According to BBC business correspondent Joe Lynam, Tata Steel will axe 750 jobs at its Port Talbot plant in Wales, while the other 300 job cuts will occur at the steel giant's other facilities across the UK.
News of the latest round of cuts comes following the announcement of a 1,200 workforce reduction at Tata's sites in Scunthorpe and Lanarkshire last October.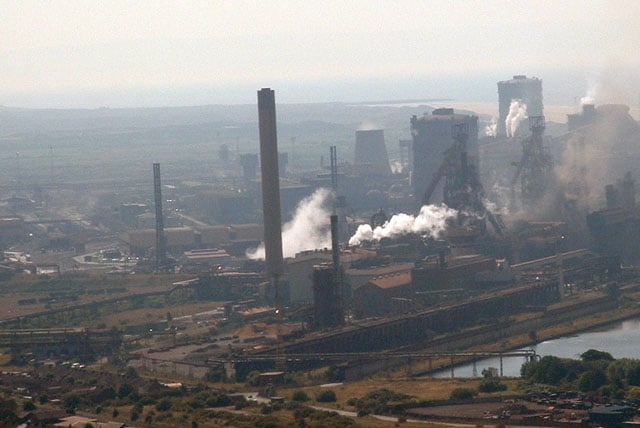 The steel production plant currently employs around 4,000 people. However, it is believed to be losing £1 million on a daily basis.
Tata Steel hasn't officially announced the latest round of cuts yet. A Tata spokesperson was quoted by Sky News as saying: "We have no announcement to make at present. If we have significant news we would always tell our employees first."
However, the BBC understands that there could be an official announcement by Tata concerning the cuts as soon as Monday morning.
Stephen Kinnock, Port Talbot MP, called the news a "massive blow".
He told Sky News: "The Tata steelworks in Port Talbot is the beating heart of our community and our economy, and indeed plays a massive role across Swansea bay and Wales and the rest of the United Kingdom,"
A Department for Business, Innovation & Skills spokesperson said: "While this remains unconfirmed by the company, these reports are deeply concerning and this must be a worrying time for the workforce.
"The Government continues to engage closely with Tata on how we can help during this difficult period.
"The Government has taken clear action to help the industry, through cutting energy costs, taking action on imports, government procurement and EU emissions regulations, meeting key steel industry asks."
---
---
Could the UK government have done more to prevent the redundancies?
Nigel Farage, leader of the UK Independence Party (UKIP), posted the following message on Twitter regarding the news:
---
NIA Griffith MP, Shadow Secretary of State for Wales, said:
"The Chancellor promised help for energy intensive industries to mitigate the effects of his carbon tax back in 2011, but only confirmed it a month ago. The UK Government has also been blocking further EU reform which would make it easier to tackle the dumping of Chinese steel.
"With the current crisis, the UK Government must do everything possible to provide the supportive environment that will enable the UK to compete on a level playing field and secure a future for the UK steel industry."