A British teenager has been arrested in connection with the Christmas hacking denial-of-service attacks that crashed Sony's PlayStation Network and Microsoft's Xbox live and left millions of users offline.
The 18-year old was arrested at his semi-detached home in Southport, Merseyside, northern England, following a police raid at his semi-detached home in Boundary Street on Friday.
The teenage male has been held on suspicion of unauthorized access to computer material with intent of threats to kill plus denial of service offences.
He is also accused of "swatting" – falsely reporting a crime to the law enforcement authorities to trigger a SWAT team mobilization.
According to UK police, the operation was a joint effort between the FBI (Federal Bureau of Investigation) in the US and three UK cyber crime units – South East Regional Organised Crime Unit (SEROCU) Cyber Crime Unit, Titan ROCU (North West Regional Organised Crime Unit), and the National Cyber Crime Unit (NCCU).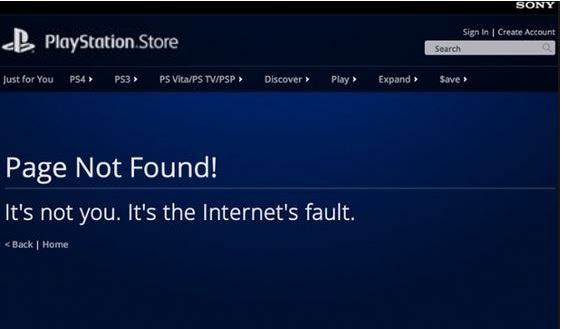 A hacking group calling itself "Lizard Squad" claimed responsibility for the attacks which caused major disruption to Sony's and Microsoft's gaming platforms at one of the busiest times of the year.
Several electronic and digital devices were seized at the house. They will be examined by SEROCU's Cyber Crime Forensic and eForensics Unit.
Head of the Cyber Crime Unit at SEROCU, Craig Jones said:
"This investigation is a good example of joint law enforcement cooperation in relation to a type of criminality that is not restricted by any geographical boundaries. We are still at the early stages of the investigation and there is still much work to be done. We will continue to work closely with the FBI to identify those to who commit offences and hold them to account."
"Offences referred to as 'swatting' involve law enforcement forces in the United States receiving hoax calls via Skype for a major incident in which SWAT teams were dispatched. We are pursuing cyber criminals using the latest technology and working with businesses and academia to further develop specialist investigative capabilities to protect and reduce the risk to the public."
Cyber crime is a global problem
Cyber crime knows no territorial boundaries. It affects people at local, regional and global levels, SEROCU wrote on its website. It urges everybody to check their business and home computer security and follow the advice on sites such as getsafeonline.org and cyberstreetwise.com.
Mr. Jones urges people with information related to cyber offences to report them to Action Fraud. You can also telephone anonymously on 0800 555 111 (UK number) or online at CrimeStoppers.
National Policing Lead for Cyber Security at the Association of Police Officers (ACPO), DCC Peter Goodman, said:
"This is a significant arrest by the South East regional Cyber Crime Unit, supported by North West policing colleagues, of a UK citizen suspected of engaging in serious and organised cyber crime on the national and international stage."
"The cyber-crime investigative capability I am overseeing across the Regional Organised Crime Units increasingly allows policing to undertake such complex investigations as a networked specialist resource, and in collaboration with international law enforcement partners, as in this case the FBI."
Cameron visits FBI anti cyber crime hub
On Friday, UK Prime Minister David Cameron met with Director James Comey at the FBI-administered National Cyber Investigative Join Task Force (NCIJTF) facility in Virginia. They discussed cyber issues affecting both the UK and US.
FBI Director Comey and Prime Minister Cameron met at the NCIJTF in Virginia on January 16, 2015. (Image: FBI)
At the facility, Mr. Cameron also received briefings on cyber threats and vulnerabilities, the FBI's recent Sony cyber intrusion, and the work of the NCIJTF.
The NCIJTF consists of nearly two dozen military, law enforcement and federal intelligence agencies who work with local law enforcement agencies and private and international partners. It is the US government's central hub for coordinating, integrating and sharing data related to cyber threat investigations.
The visit followed Mr. Cameron's trip to Washington D. C. where he met President Barack Obama on cyber security and other matters.